How to Change Your Existing Apple ID's Location
Can't download and use PandaVPN in the region where your Apple ID is located? Don't worry, this tutorial will help you quickly change your Apple ID to other regions in 1 minute and successfully download PandaVPN.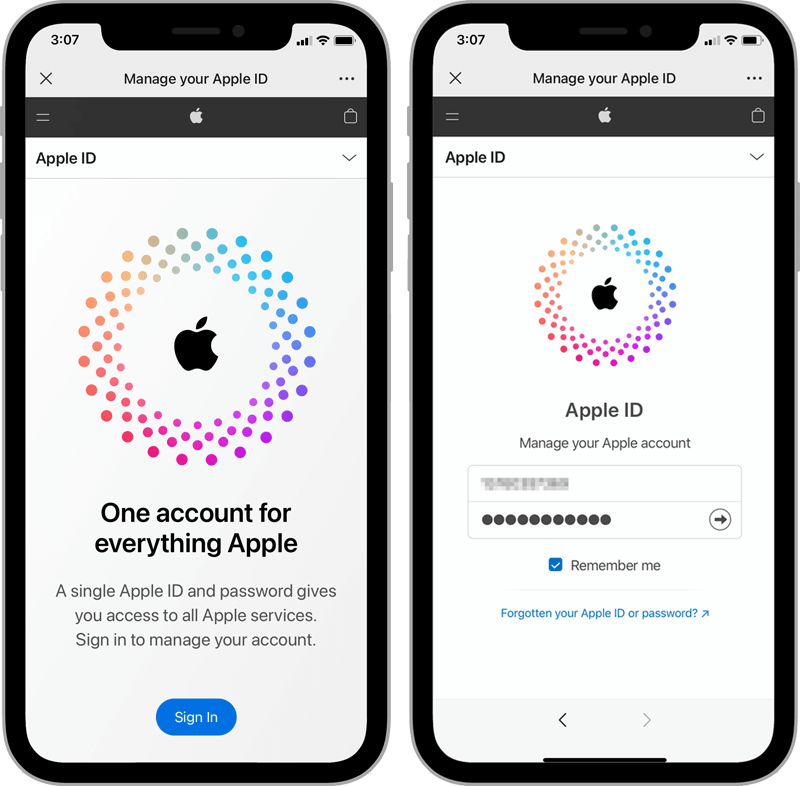 Step 1
Sign In with Your Apple ID
If you've set up two-factor authentication, when you log in from a new device or browser, a 6-digit verification code will be sent for authentication.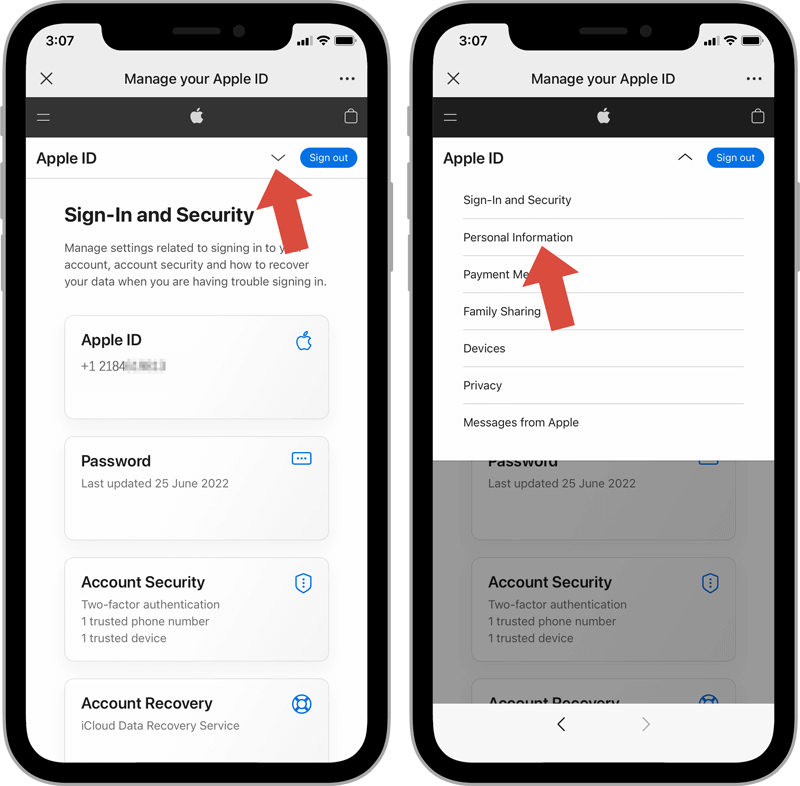 Step 2
Enter Personal Information
After successful sign in, expand the menu bar, and select "Personal Information" to enter.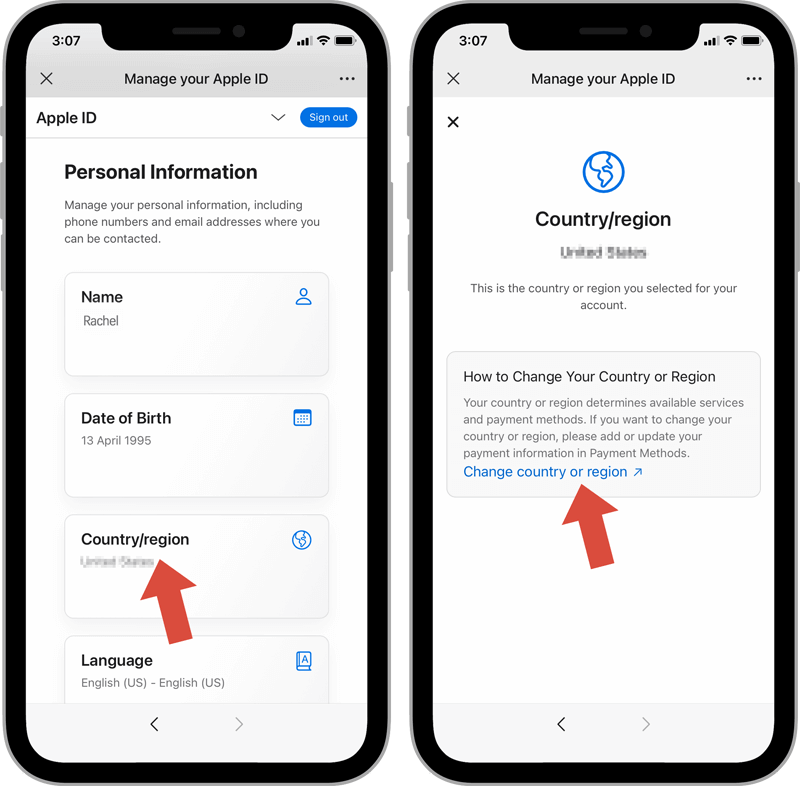 Step 3
Click Change Country or Region
Swipe the Personal Information page, find and click the "Country/Region" button.
Follow the instructions here and click the Change Country or Region option to bring up another complete Apple ID management page.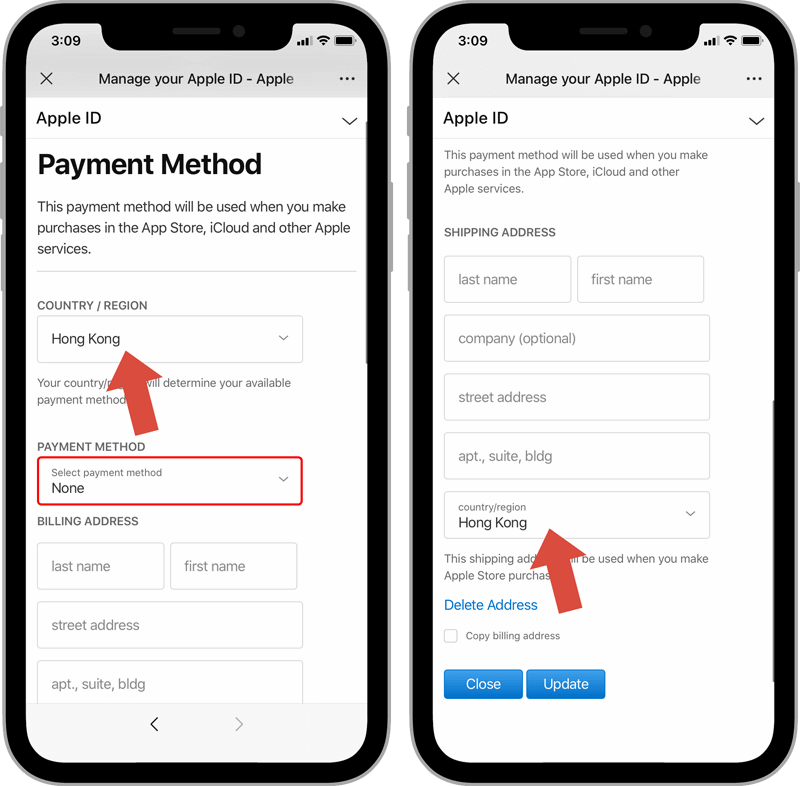 Step 4
Change the Country or Region and Set the Payment Method and Other Information
The Apple ID management page allows you to freely update the COUNTRY/REGION, PAYMENT METHOD, and SHIPPING ADDRESS of your Apple ID.
Country or Region: According to individual needs, select the target country or region, such as Hong Kong and the United States;
Payment Method: Choose "None";
Shipping Address: Optional.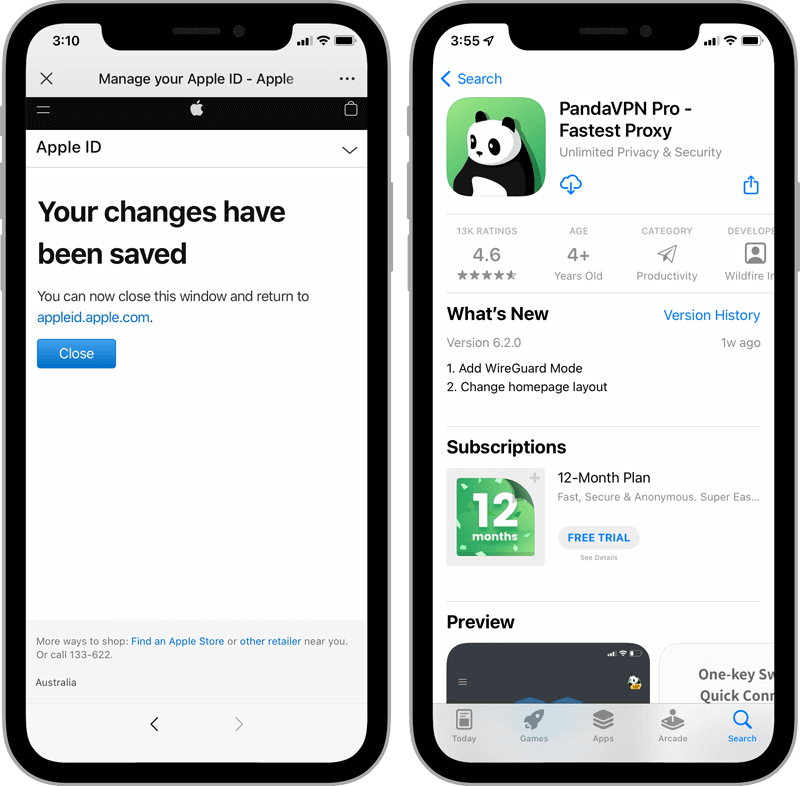 Step 5
Download PandaVPN with Available Apple ID
After successfully changing the country or region with your Apple ID, your Apple account will be updated to the settings area. At this point, you can already successfully search for the PandaVPN for iOS version in the Apple Store, download and install it.
FAQ
Are there other ways to change the region or country for my Apple ID?
Yes. In addition to the above method of changing the region of your account via the web, all Apple users can change the country or region of their Apple ID in flowing two ways:
1. Through the mobile account settings, the steps are as follows:
Go to your phone's Settings, tap your name, then "Media & Purchases", "View Account", "Country/Region", "Change country or region" review and agree to the terms and conditions, then select and enter a valid payment method and billing address for account update.
2. To change through your computer's Apple Music app or iTunes, follow these steps:
Open the Apple Music app or iTunes, go to your personal account through the relevant location and sign in to your Apple ID, on the Account Information page, click "Change Country or Region" and select the target region. Next, review and agree to the "terms and conditions" as in the previous step, then update your valid payment method and shipping address to save.
What if I don't have an Apple ID?
If you do not have an Apple ID, please refer to the following video tutorial to "Sign up for an US Apple ID" now.