Is PandaVPN Safe? See How PandaVPN Keeps Your Privacy Secure
Tony Bennett
2022.03.03
Internet Security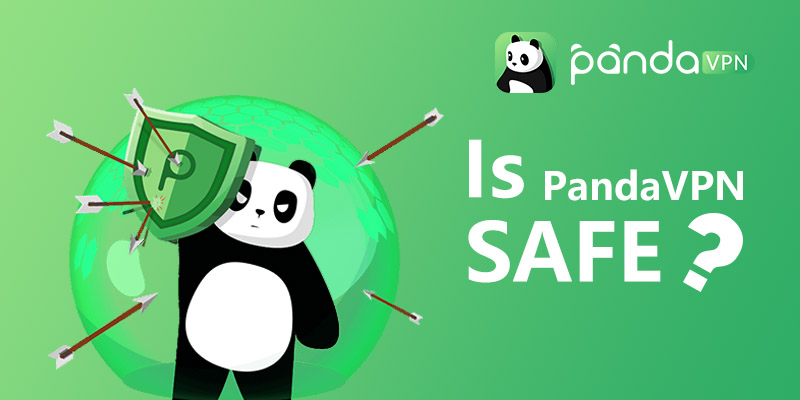 Privacy breaches are not uncommon in the age of big data. Various online service providers can easily collect your IP address, account info and payment passwords, email messages, online browsing history, and other personal data.
Isn't there any way to protect your online privacy? VPN is an ideal option, which can encrypt your network traces and keep them private. In recent years, PandaVPN has gained a large fan base. Is PandaVPN safe? Read on to figure it out.
How does a VPN keep your privacy secure?
First of all, let's check how a VPN keeps your online privacy secure.
Use VPN Protocols
VPN is based on VPN protocols. Different protocols offer different levels of encryption and connection speeds. Most VPNs use multiple protocols.
Generally speaking, protocol security is inversely proportional to connection speed. The higher the encryption level, the longer the latency.
Prevent DNS Leakage
What is DNS? DNS stands for Domain Name System. Simply put, DNS is like a phone book. Based on DNS, people can trace down the IP address of your Internet Service Provider (ISP).
If the DNS is breached, your online privacy will be at risk of being exposed to the public. And a VPN with an encrypted DNS system can help you prevent DNS leaks.
Protect IP Address
An IP address is your ID card in the Internet world. The importance of encrypting your IP address is evident.
Usually, VPN service providers have many servers deployed around the world. When you connect to a network through a VPN, government agencies, ISPs and other third-party programs can't track your real IP address, but rather the IP address of the server you connect to.
Namely, the VPN helps you hide your local private IP address. Then you can surf the Internet anonymously.
Encrypt Logs
The truth is that there is no VPN offering a 100% zero log policy. Even the most reliable VPNs record a small number of logs, including user information and connection logs. Activity logs are not covered. But free VPNs often record activity logs, so be careful with free VPNs.
User information, containing user name, email address, and payment information, is recorded for VPN account creation and bill payment. Connection logs are records of incoming and outgoing connections of VPN, as well as the connection start and end times. Usually, VPN collects this data to maintain its technical support.
Although small amounts of logs are recorded, reliable VPNs do not sell this data to any third parties. Instead, they encrypt and protect these logs with encryption technology. And they will explicitly inform users in their logging policy what they will do with the data.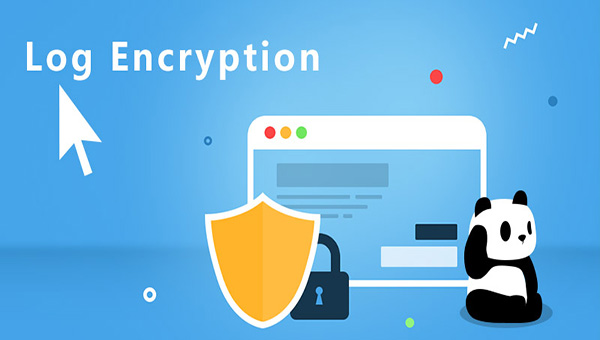 Now you know how a VPN works to protect your online privacy. Next, let's start the topic of this article: is PandaVPN safe?
PandaVPN is based on OpenVPN & WireGuard protocol
OpenVPN is one of the most popular and widely used VPN protocols because it keeps a good balance of security and speed. OpenVPN provides 256-bit AES key encryption and 2048-bit RSA authentication, all of which are secure for your privacy.
As for speed, there are latencies between daily operations. Furthermore, OpenVPN uses SSL technology, available to work on almost all platforms, including Windows, Mac, Linux, iOS, Android, etc.
Also, PandaVPN supports WireGuard which proves to deliver a much faster speed than OpenVPN. PandaVPN also supports Shadowsocks, which is an encrypted transport protocol based on the Socks5 proxy method. The connection speed is very fast. However, in countries/regions with strict network censorship, the security level of this protocol may not be sufficient.
NOTE that in PandaVPN Smart Mode, it will automatically choose the protocol of Shadowsocks for you to get a faster connection speed. For better privacy protection, we recommend you manually switch to the OpenVPN or WireGuard protocol.
PandaVPN uses ECC encryption algorithm
ECC stands for Elliptic Curve Cryptography, which is the strongest asymmetric encryption algorithm with the same key length. The key length of the ECC encryption algorithm is only 256 bits, but its encryption strength is equivalent to that of a 3072-bit RSA key.
Meanwhile, the shorter key length means less storage space and bandwidth, making it ideal for mobile devices such as cell phones.
PandaVPN can do zero log storage
PandaVPN's log policy is based on the full respect and protection of user privacy.
PandaVPN does not force the logging of users' personal information, including the username and email address. As for payment information, it depends on what payment method you choose. PayPal, UnionPay, credit cards, etc. still require payment details. But if you choose to pay in Bitcoin, you don't have this problem.
What's more, PandaVPN does not store your logs of connection and activity.
That is, the incoming and outgoing IP addresses of VPN servers, the start and end time of every VPN connection, and the amount of data transferred during the use of the VPN are safe. Also, your browsing history, downloaded files, traffic data, data content, and DNS queries are private.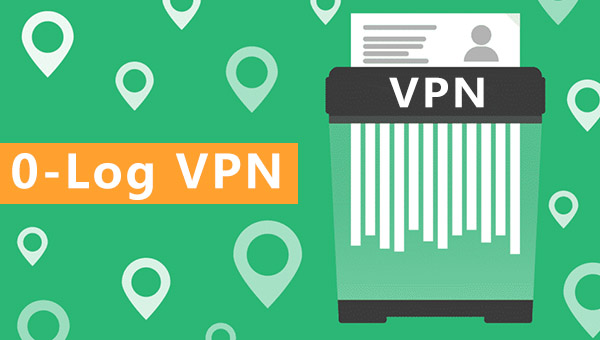 ." width="600" height="340" />
PandaVPN generates random number accounts
The reason why PandaVPN does not store personal information is that the registration of PandaVPN does not require you to input a username and email address. Instead, PandaVPN generates a random account number for you to use. Thus, there is less risk of revealing your personal information.
PandaVPN supports bitcoin payments
Bitcoin payments are an encrypted payment method that is protected by military-grade cryptography. And bitcoin transactions do not require personal information, which means any of your private data will not be compromised.
PandaVPN supports split-application function
PandaVPN's split-application feature allows you to access both domestic and foreign networks at the same time, without affecting the access speed on both sides.
You decide which applications need to be used via VPN. In this way, there is no need to switch back and forth between domestic and foreign networks, which increases the risk of IP address leakage.
PandaVPN has a built-in ad blocker
With PandaVPN's built-in ad blocker, you won't suffer from ads when accessing the internet. Endless ad pop-ups are not only annoying but also a big security risk. Advertisers can push ads for you precisely by stealing your privacy.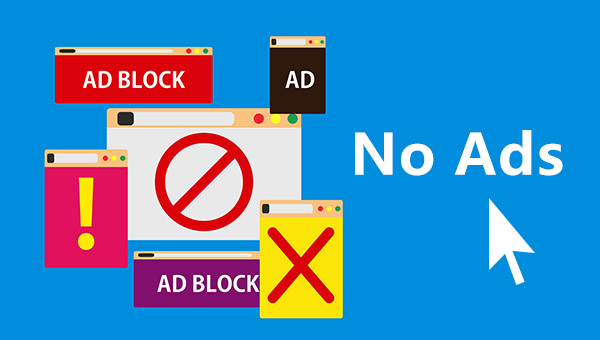 ." width="600" height="340" />
In addition, some web pop-ups contain malicious plug-ins that will forcibly download and install to your device by an accidental click. Then they will steal your personal information.
PandaVPN locates in the Republic of Seychelles
The Republic of Seychelles, where PandaVPN is based, is not part of the 5 Eyes, 9 Eyes, and 14 Eyes Alliance countries. PandaVPN deserves your trust.
The so-called Five Eyes, Nine Eyes, and Fourteen Eyes Alliance are intelligence-sharing alliances that developed during the Cold War. They share the intelligence of the Soviets. For your online privacy and security, VPN providers located in intelligence-sharing countries are not recommended.
Conclusion
Is PandaVPN safe? The answer is a YES. PandaVPN supports the OpenVPN protocol, which is widely recognized as a protocol that guarantees both security and speed. PandaVPN uses the ECC encryption algorithm, available to protect your online data.
As for log policy, PandaVPN does not record your personal information, connection logs, or activity logs. Moreover, PandaVPN automatically blocks annoying pop-up ads for you, considerate and safe. Go to the official downloading page to get it. Or, you can download it from FileHorse.
Exercise your rights to privacy in digital age!
Get PandaVPN
7-day money-back guarantee