Free VPN Trial Guide: Free VPNs not Safe? Try PandaVPN Free Trials!
Tony Bennett
2022.08.12
Articles & News
VPN App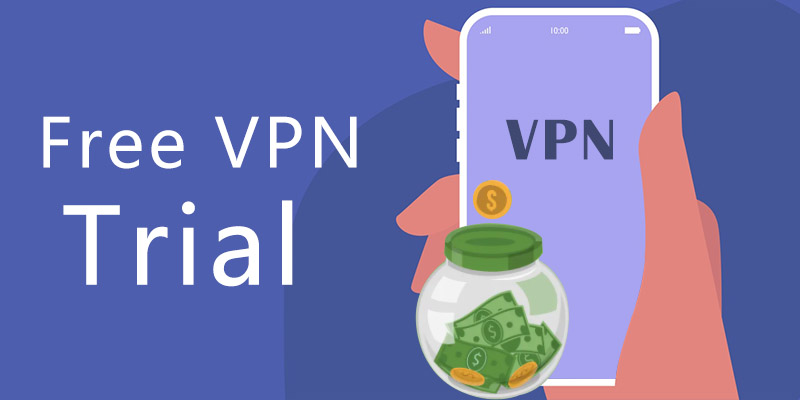 Most free VPNs are not safe. Are there any alternatives to free VPNs? Yes, you can apply for free trials of paid VPNs. Some VPN trials are even up to 30 days. Offered by reliable VPN service providers, the free trials can guarantee privacy, security, and VPN speed.
Most VPNs have free trials. What's the best VPN free trial? What kind of VPN trials are on offer? How to request free VPN trials? Keep reading to check them out.
What kind of VPN trials are on offer?
There are 2 kinds of VPN trials on the market today.
1. Completely Free VPN Trial
VPN trial is completely free but comes with a time limitation. No payment information such as a credit card is required. Very few VPN service providers nowadays use the trial method without paying in advance.
People's demand for VPNs is getting higher and higher as the awareness of internet privacy and security increases. Therefore, there is no shortage of potential subscribers for VPN providers. Another reason is that people who don't want to spend money will take advantage of this loophole to get free VPN services, which is not what providers expect.
PandaVPN, a VPN service provider from Seychelles, offers Android users a completely free trial without payment in advance. Namely, you have the chance to try its VPN free trial with no credit card or other payment info required.
Android – New Android users who use PandaVPN Pro for the first time will get a free 3-day trial account. No registration is required. You only just need to set a password and log in.
iOS – As for iOS users, you need to complete the payment in advance, and then you start your free trial for 7 days. You can contact our customer service to ask for a refund anytime within 7 days. The refund will be back to your payment account. However, the trial continues to be valid and expires after 7 days.
2. Money-back Guarantee
Most VPN service providers are now using the second method. Trial users need to pay for the VPN service first. You enjoy an unconditional money-back guarantee, but there is a time limit. If not satisfied with the product or service during the trial period, you can apply for a full refund without reason.
Why do you need free VPN trials?
By comparing free VPNs and paid VPNs, we conclude that free VPNs are not secure. How to choose a safe and reliable paid VPN? A free trial is a perfect way to test out a VPN before you pay for your purchase.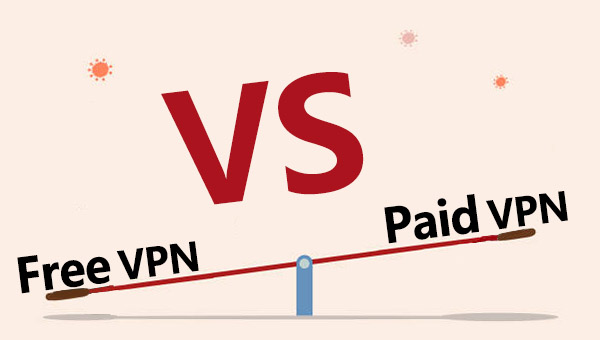 Is the VPN really as good as advertised? After all, it costs a lot to buy a reliable VPN and no one wants to spend money for nothing. Through a VPN trial, you can have at least a few days to test the VPN's essential features. If it doesn't perform well, you don't need to waste money.
What makes a good VPN trial?
How to select a VPN trial? Three considerations should tell what a good VPN trial is.
High Reputation
Try to choose a VPN service provider with a high reputation. They offer prompt customer service and guaranteed refunds.
Some less reputable VPN providers are under the banner of the free trial or full refund without reason. But when it comes to a refund, they won't make it easy to happen. In the end, some users are not even able to get a full refund.
Long VPN Trial Period
The length of the trial period varies from VPN to VPN. Usually, you can get the information on VPN providers' official websites. Alternatively, you can go to some review sites. They often do regular reviews of popular VPNs.
No VPN Trial Restrictions
Being able to test all features of the product is an important part of a free VPN trial. Without a full test, it's difficult to judge whether a VPN is safe or not, fast or slow.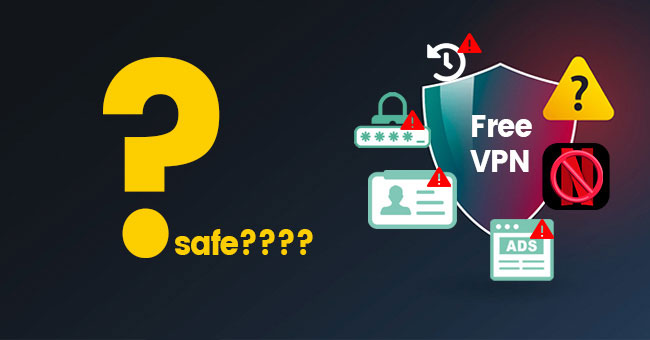 Some free VPN trials may have data caps or speed restrictions. Some of them may even have a time limitation on usage. These hidden conditions make the trial less meaningful because it is impossible to fully experience the VPN's features.
Are VPN free trials safe?
Compared to free VPNs, free trials offered by paid VPNs are much safer.
Plenty of free VPN trials have the same functions as the official version. And paid VPNs are secured by a strong encryption algorithm. VPN protocols like WireGuard, OpenVPN, IKEv2/IPsec, SSTP, l2TP/IPsec, PPTP, etc., further protect users' privacy and data security.
PandaVPN Free Trial – The Best Free VPN Alternative
We have rounded up several reliable paid VPNs and found the best free VPN trial for you. Located in Seychelles, PandaVPN is a reliable VPN provider far away from 5, 9, and 14 Eyes Alliance. It provides a fast, private and secure service at a very good price as it is expanding its business now.
Before a regular subscription, have a try on PandaVPN and you can get a completely free trial for 3 to 7 days. Plus, after purchasing it, you still have a 7-day full refund guarantee.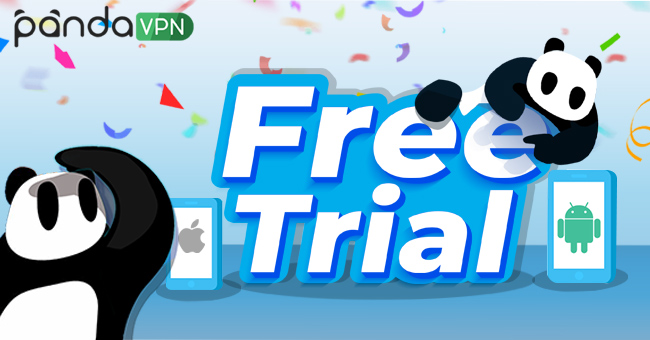 How to Get PandaVPN Free Trial
PandaVPN free trials are available on Android and iOS devices.
1) PandaVPN for Android Free Trial: Download PandaVPN Android app, and Android users will get 3 days of free trial with no credit card or other payment info required.
2) PandaVPN for iOS Free Trial: Download PandaVPN iOS app, and Apple users will start a 7-day free trial. Note that you need to pay for it in advance. You can cancel the subscription at any time within 7 days. After you cancel the subscription, the VPN trial continues.
3) PandaVPN Money-back Guarantee: PandaVPN also supports a 7-day money-back guarantee. Of course, you need to pay in advance. If you are not satisfied with PandaVPN within 7 days, you are welcome to apply for an unconditional refund.
How to End PandaVPN Free Trial
The free trial for PandaVPN Android will expire automatically. As for iOS users, you need to contact customer service to cancel the subscription to PandaVPN for iOS.
If you have subscribed to PandaVPN for one month or more, you also need to contact customer service through Online Feedback or email at [email protected] in advance.
PandaVPN Trial Restrictions
As mentioned above, currently, the PandaVPN free trials are only available for Android and iOS devices. Note that the free trial differs on iOS and Android devices. iOS users can try PandaVPN risk-free for 7 days, while Android users have a 3-day free trial.
Supported Payment Methods
All the mainstream payment methods are supported, including VISA, MasterCard, PayPal, UnionPay, Alipay, NeoSurf, Dollar General, Openbucks, MINT, etc.
Conclusion
We don't recommend free VPNs because most of them don't secure your data. Instead, they steal your privacy. In fact, there are many free trial opportunities to try out VPNs. After testing out several VPNs, you will know which VPN works well and is suitable for you.
Secure, fast, and cost-effective, PandaVPN is our number one recommendation. It offers a 7-day completely free VPN trial for iOS and 3-day for Android. Just download PandaVPN to try it risk-free > You can also install PandaVPN on Softpedia, the popular software download site.
Exercise your rights to privacy in digital age!
Get PandaVPN
7-day money-back guarantee