Reddit Blocked in Indonesia, China and Turkey? Unblock Reddit in 3 Ways
Tony Bennett
2022.10.28
How-to Guides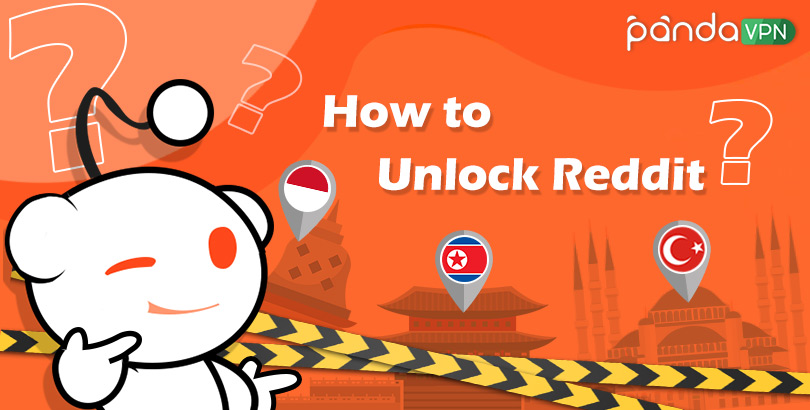 Reddit is an online forum where you can dive into anything you like. There are communities for whatever you're interested in, for example, fresh news, interesting video, cut pet, and Q&A. Born in the United States, Reddit is popular worldwide nowadays. According to Wikipedia, as of March 2022, Reddit ranks as the 9th-most-visited website in the world.
However, Reddit is somehow banned in some countries. In addition to that, many school networks block people's access to Reddit (as well as Discord) to reduce distractions. In which countries is Reddit banned? Why do these countries block Reddit? How can Reddit fans in these regions unblock Reddit? Keep reading.
Way 1: Use a VPN to Unblock Reddit from Country Censorship or School Network
First let's discuss how to unlock Reddit with a VPN.
School network usually blocks Reddit based on your IP address which reveals your location and is given by your local network when you connect to the internet. Some countries provide local ISPs with blacklisted websites including Reddit and require them to block people's access to them.
A VPN can change your IP address, making it appear as if you are located somewhere else. As a result, you can bypass censorship or internet filtering and dive into Reddit without restrictions. VPNs encrypt your traffic and keep your online activities invisible from ISPs.
Headquartered in Seychelles, PandaVPN has 3000+ servers in 170 locations in 80 countries and it's constantly working to expand its server network. Connecting to any server gives you a new IP address and allows you to access Reddit. Just follow the simple steps below:
Step 1 — Download and Install PandaVPN.
Here we take the PandaVPN Android client as an example because PandaVPN offers Android new users a 3-day free trial. While iOS new users have a VPN trial for 7 days but you need to pay for the trial and subscribe to PandaVPN. You can unsubscribe at any time within 7 days and the trial continues after cancellation.
Step 2 — Connect to a server location that hasn't blocked Reddit.
PandaVPN offers thousands of VPN servers worldwide. Enter its server list and connect to a server location where Reddit is available, for example, a server in the United States.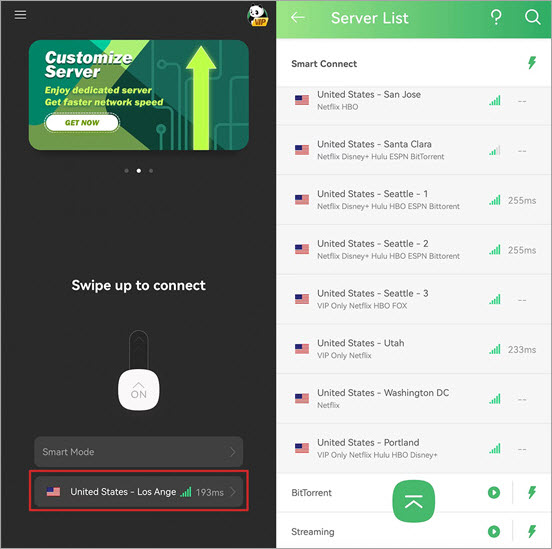 Step 3 — Go to the Reddit website or get Reddit mobile app.
Open a browser and navigate to reddit.com. Now you can dive into Reddit forums without limitations! If you prefer Reddit mobile app, you can get them here. Both iOS and Android Reddit can be found here. Or search directly in Google Play or App Store.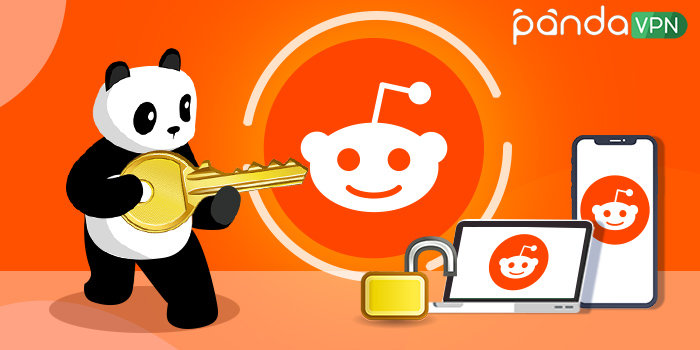 Note:
VPN is our top choice because it offers more privacy and security than just unlocking Reddit, but chances are it's not yours. So, we find more possible ways to help you to unblock Reddit at school or in a country.
Way 2: Use a Web Proxy to Unblock Reddit from Country Censorship or School Network
Using a (free) web proxy unblocks Reddit web, but not the mobile app. Moreover, it's not as fast and secure as a VPN. It only switches your IP address and doesn't encrypt your connections, which means network administrators have the chance to detect your disguise.
So, we only recommend you use a web proxy on public PCs that don't let you install a VPN. Here we take HideMyAss Proxy as an example to show you how to unblock Reddit:
Step 1. Open the HideMyAss proxy site.
Step 2. Copy the Reddit website address "https://www.reddit.com/", connect to a random server, and press the "Agree & Connect" button.
Step 3. Wait a few seconds for HideMyAss Proxy to load and then click the "Agree & Connect" button.
Step 4. You'll be taken to Reddit web. Sign in to your account and then you can enjoy your Reddit journey.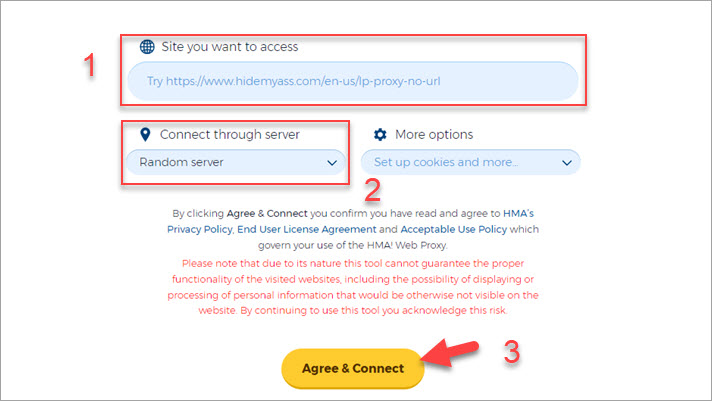 Way 3: Use a Tor Browser to Unblock Reddit from Country Censorship or School Network
A Tor Browser can hide your IP address and encrypt your traffic. While it allows you to access almost any site, including the Reddit website, but not the mobile app, it delivers a super slow speed. Here's how to use the Tor browser:
Step 1. Go to the official download page of Tor and install the Tor Browser based on your device.
Step 2. Open the Tor Browser and click the "Connect" button.
Step 3. Wait for a few minutes and then you'll connect to the Tor network.
Step 4. Now you should be able to access Reddit.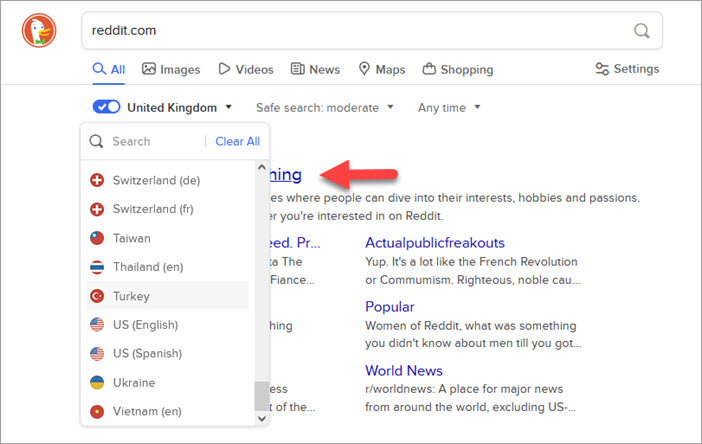 In which countries is Reddit banned? Why?
The table lists the countries that have blocked Reddit and the text below tells more details.
| | | |
| --- | --- | --- |
| Country | Time | Reason for Banning |
| Indonesia | Since 2013 | Adult content and hateful comments |
| China | Since 2018 | Politically sensitive issue |
| North Korea | Always | Only government-approved sites work |
| Turkey | Since 2015 | Pornography and criticism of the government |
Since May 2014, Reddit has been banned in Indonesia for hosting adult content like porn, which is probably the most striking example. The ban on Reddit means it's impossible to the popular website even if you are a tourist!
China officially blocked Reddit in August 2018 and has remained blocked ever since. Some subreddits posed a threat to the communist party rule in China.
It's no big surprise that North Korea blocks Reddit. Only government-approved sites work in North Korea and Reddit is an exception.
In 2015, Turkey's government passed Internet Law No. 5561, which allows the Supreme Council to block certain websites' access, including Reddit. Those sites were alleged to contain content like pornography, piracy, and criticism of the government.
Why Do Schools Block Reddit?
We've talked about why countries ban Reddit, mainly because of sensitive content relating to politics or adults. Now let's discuss why schools block Reddit.
Reddit is known for its anonymity. While anonymity has its benefits, it also brings some negative effects. There are some sub-communities that contain adult content, which is what schools and parents don't want students to access. See VPN for School >
Meanwhile, the Reddit community is free to speak and is full of content and opinions that seem offensive or inappropriate. To avoid students accessing inappropriate content that could cause issues, school network administrators block access to Reddit.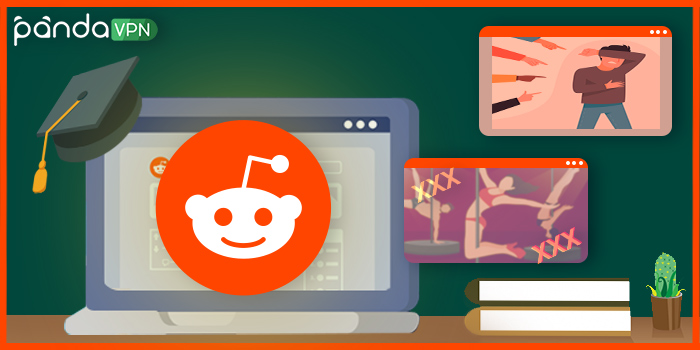 Q&As about Reddit
Q: Does Reddit ban IP? How do I get past an IP ban on Reddit?
Yes, Reddit bans IP. Posting too many links or breaking the rules in a subreddit can get your IP blocked. To get past an IP ban on Reddit, you can try to delete Reddit from your phone or clear ALL your browsing data. And then use a VPN to change your IP address and reuse Reddit.
Q: Are Reddit users anonymous?
Reddit's user anonymity is good. Your username or content is the only way to recognize you on Reddit. Unless you use your actual name as your username, no one can trace your Reddit account.
Reddit requires your email address when you sign up to aid in account recovery if you forget your password. However, the email turns out to be invisible on your profile.
If you want more anonymity on the internet, use a VPN, for example, PandaVPN that features ECC encryption, OpenVPN and WireGuard protocol.
Q: Will I get banned for using a VPN on Reddit?
Reddit doesn't block users who access it through a VPN. Instead, a VPN can change your IP address that has been banned from Reddit for whatever reason. As a result, you can get a new IP and go back to the Reddit site under a new identity.
Q: Is there a free VPN to unlock Reddit?
The free version of some paid VPNs, such as PrivadoVPN Free, Windscribe Free and Hide.me Free should work to unblock Reddit.
Don't try VPNs that claim to be completely free, which are usually traps, at the cost of your personal information. By the way, speeds are also slow because there are few servers and connections are congested.
Exercise your rights to privacy in digital age!
Get PandaVPN
7-day money-back guarantee