2022 Most & Least Censored Countries List to Tell You Where to Enjoy Better Net Freedom
Vic Knott
2022.10.18
Online Privacy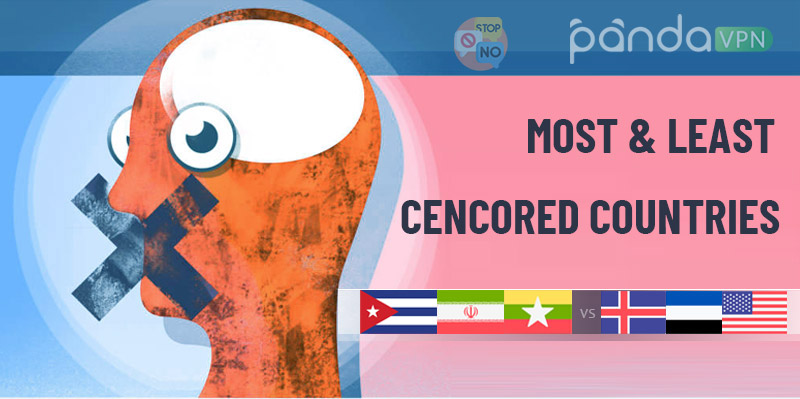 Get to know the top 15 most and least censored nations on the earth in case you don't know how to protect your privacy in these censored places or have no clue on which server to choose when using a quality VPN to safeguard your privacy.
Nowadays, Internet censorship is a familiar term to the general public. When it comes to this type of thing, many people may can't help but think of some notorious data breaches from tech giants like Facebook and LinkedIn, the strict national-wide surveillance and monitoring from governments like China, Iran, and North Korea, as well as some daily supervision activities from the parents, schools, and companies.
The censorship online is heavier than you might think and with the advent of the COVID-19 pandemic, net censorship has been increasingly rougher than ever before. Hence today this article will showcase two new lists for most censored countries and the least censored countries in 2022 respectively for your reference. No matter you are a journalist, global traveler, businessman/woman, student, or any other identity who needs to go abroad for your work or you are just a common user who lives in a censored area and simply needs to enjoy freer access to the Internet, you can have a look at these lists for better privacy protection.
Top Most Censored Countries [2022 Version]
Below are the top-ranked nations for press freedom, web freedom, the overall freedom and democracy from above mentioned organizations.
| | | | | | |
| --- | --- | --- | --- | --- | --- |
| | Top 15 Countries with the Least Net Freedom | TOP Countries with the Least Freedom | TOP Countries with the Worst Democracy | TOP Nations with Worst Press Freedom | Top 10 Most Censored Countries |
| From | Freedom House | Freedom House | Freedom House | RSF | CJI |
| Published in | 2022 | 2022 | 2022 | 2021 | 2019 |
| 1 | China(→) | Syria | Turkmenistan | Norway | Eritrea |
| 2 | Myanmar(↑) | Tibet (from China) | Azerbaijan | Finland | North Korea |
| 3 | Iran(↓) | South Sudan | Tajikistan | Sweden | Turkmenistan |
| 4 | Cuba(→) | Turkmenistan | Belarus | Denmark | Saudi Arabia |
| 5 | Vietnam(→) | Eritrea | Uzbekistan | Costa Rica | China |
| 6 | Russia(↑) | North Korea | Russia | Netherlands | Vietnam |
| 7 | Saudi Arabia(↑) | Eastern Donbas (from Ukraine) | Kazakhstan | Jamaica | Iran |
| 8 | Pakistan(↓) | Western Sahara (from Ukraine) | Kyrgyzstan | New Zealand | Equatorial Guinea |
| 9 | Uzbekistan(↑) | Equatorial Guinea | Armenia | Portugal | Belarus |
| 10 | Ethiopia(↓) | Somalia | Georgia | Switzerland | Cuba |
| 11 | Egypt(↓) | Saudi Arabia | Moldova | Belgium | |
| 12 | UAE(↓) | Crimea (from Ukraine) | Bosnia and Herzegovina | Ireland | |
| 13 | Belarus(↑) | Central African Republic | Kosovo | Germany | |
| 14 | Sudan(↑) | Tajikistan | Ukraine | Canada | |
| 15 | Bahrain(↓) | Belarus | Hungary | Estonia | |
From the roundup table, it's easy to draw that the national freedom level is not the same as that of Internet (access) freedom, press/media freedom freedom and democracy, and also the press freedom reports of RSF and CJI give the top sports to many similar country names such as Eritrea, North Korea, Turkmenistan, China, Saudi Arabia, Iran and Cuba. So for journalists and editors in either of those notorious high-risk regions, please use highly secure password manager, communication & privacy-securing web browsing tool (e.g Tor private browser and VPN), and take care on collecting and reporting some locally sensitive data to avoid being jailed or even killed secretly.
Internet is a crucial medium for journalists, editors and every web surfer to connect with the world. When anyone wants to be anonymous online with better cyber privacy, VPN is a must-have tool to hide real IP address and locate her-/himself in another location with less censorship.
PandaVPN is a quality virtual private network program. With over 3000+ servers in 80 countries and 170+ locations, along with best-in-class VPN protocol & encryption support, you are free to enjoy an encrypted safer web connection and bypass geo-blocking for accessing region-limited content at will, the US Netflix, torrent sites, social media, just to name a few.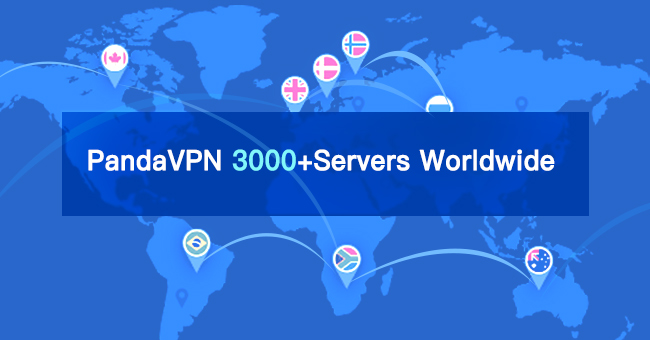 If you don't know where to re-locate yourself online, check out the next part which represents you location names with the least (Internet/press release/expression) restriction and expected freedom.
Top Least Censored Countries [2022 Version]
| | | | | | |
| --- | --- | --- | --- | --- | --- |
| | TOP 15 Places with the Best Net Freedom | TOP 15 Countries with the Most Freedom | TOP 15 Countries with the Best Democracy | TOP 15 Countries with Best Press Freedom | 10 Least Censored Countries |
| From | Freedom House | Freedom House | Freedom House | RSF | CJI |
| Published in | 2022 | 2022 | 2022 | 2021 | Not found |
| 1 | Iceland | Norway | Estonia | Eritrea | |
| 2 | Estonia | Finland | Latvia | North Korea | |
| 3 | Costa Rica | Sweden | Slovenia | Turkmenistan | |
| 4 | Canada | New Zealand | Lithuania | China | |
| 5 | Taiwan | Canada | Czech Republic | Djibouti | |
| 6 | United Kingdom | Denmark | Slovakia | Vietnam | |
| 7 | Georgia | Netherlands | Poland | Iran | |
| 8 | Germany | Uruguay | Bulgaria | Syria | |
| 9 | Japan | Ireland | Romania | Laos | |
| 10 | Australia | Luxembourg | Croatia | Cuba | |
| 11 | France | Belgium | Montenegro | Saudi Arabia | |
| 12 | United States | Japan | North Macedonia | Yemen | |
| 13 | Italy | Switzerland | Serbia | Bahrain | |
| 14 | Armenia | Australia | Albania | Azerbaijan | |
| 15 | South Africa | Barbados | Hungary | Egypt | |
Where there are no censorship and Internet laws for online or offline actions? You must know that no state or location is totally free of regulation, especially in the virtual world. Imagine that if there's no moderation, people can post whatever they want on the Internet world (like social media, press, and forum sites) and behave in their own ways to achieve any goal easily. Then who will bear the consequence? The general public, the teenagers, the governments, or just all of them.
Iceland and Estonia has topped the net freedom ranking again in 2022, with nearly no special social media and websites blocking and user arrested cases for "improper" online speech, so when you run a VPN at the background, you can choose either of these relatively least censored countries to enter into (region-locked) content and express yourself freer. But when choosing a VPN, you are also suggested to check out where it's registered because if it runs in a member of well-known Five/Nine/Fourteen Eyes Anglosphere intelligence alliance like the US/UK and Canada, or VPN-monitored nations like China, you just put your data in risk of exposure.
PandaVPN (based in Seychelles) has built accelerated servers for all of the top 15 least censored nations, plus the servers in other places across the world, you are empowered to change IP address to anywhere you like, getting ridding of tracking and (traffic/content access) limitation from local ISPs, governments and advertisers with ease. The first-in-tire OpenVPN, WireGuard (coming soon), and 256-bit ECC encryption work together to secure your data tightly so that no third-parties could collect it for further usage.
Known Organizations to Research and Deliver Global Internet Freedom Reports
No conclusion can be made without professional investigation and analysis, so does the top lists of most and least censored countries. Just in case you have doubt about the following lists' authenticity, three famous and authoritative organizations the lists are drawn from and how these organizations' work freedom reports out are introduced to you in detail.
• Freedom House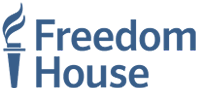 Freedom House is a non-profit organization funded by the U.S. government. Founded in 1941, it devotes itself to researching and advocating democracy, freedom (Internet freedom included) and human rights all over the world, publishing various freedom and democracy reports on the whole world or a single region just like China (a "China Media Bulletin" channel is specially created for releasing news and analysis in this nation) regularly.
As to web freedom, Freedom House has already produced 12 pieces of reports since 2009. All users are free to check out the report in any particular year (2010 excluded) titled "Freedom on the Net 20xx" on its official site. But one thing you should know is that Freedom House only picks dozens of typical countries to cut them up and the most recent report covers 65 ones. That said, about 2/3 of places are not involved in their research.
Official methodology to measure a nation's net freedom:
– Access obstacles: The barriers that comes from the domestic infrastructure, economy and political status, cyber laws, ISP control and so similar.
– Content limits: The restriction to visit certain content, which includes but not limited to (porn/torrent/political) websites, social media platforms, etc. This is also known as content filtering.
– Violations of user rights: The government may supervise online behaviors, restraint rights of free speech on the web, or even punish the netizens who express improper views or just reports some "sensitive" truth.
• Reporters Without Borders/Reporters sans frontières/RSF

RSF, founded in 1985, claims itself as the world's biggest non-governmental organization(aka NGO) especially in support of media information freedom, either on information sharer's side or that of information receiver. As only when one gets the knowledge of reality could she or he become free in thought, this Paris-based non-profit organization initially founded by several journalists has made continuous efforts to defend inputting journalists in danger and depriving the expression freedom of the general public.
In the last nearly two decades since 2002, RSF has published a series of "(The World) Press Freedom Index" reports to rank 180 countries and regions for the perspective of journalist freedom. Although these reports are mainly based on journalists or say media freedom, the workers think it's able to reflect the overall net freedom status of to a large degree.
RSF doesn't explain how their reports' scores come out like Freedom House does since they are mainly focusing on the press aspect, however, obviously, some general criteria like media independence, self-censorship, pluralism, infrastructure, transparency, and legislative framework must be here when doing the questionnaire throughout the world, which is also changeable by years.
• The Committee to Protect Journalists (CPJ)

Similar to RSF, CPJ is also a NGO organization aiming to promote press freedom and help journalists acquire better safety on reporting, just as the Universal Declaration of Human Rights article 19 shows:
"Everyone has the right to freedom of opinion and expression; this right includes freedom to hold opinions without interference and to seek, receive and impart information and ideas through any media and regardless of frontiers."
From the perspective of either journalists or common netizens in any place, their expression freedoms are usually interfered with or in conflict with censorship conducted by the authorities. As a result, CPJ hopes to have this crowds of people being familiar and equipped with the news and analysis reports of journalist-related events, such as journalists killed/imprisoned/missing, press attacks, etc.
Many sites released related articles on the most censored countries according to the list from CPJ. But unfortunately, CPJ doesn't update the list annually, and the last one was made in 2019.
• OpenNet Initiative/ONI
ONI is made up of three institutions from University of Toronto, Harvard University, and the SecDev Group. They have worked together to Internet filtering and surveillance practices investigation, analysis, and exposure around the globe. They employ a dedicated multi-disciplinary method including some tech means, international networks, and modern surveys to show us how states filter.
Unfortunately, ONI has stopped its annual reports for over 10 years, and the latest "Year in Review" and filtering maps are from 2011 or so. Therefore, we only take their information as a reference and it won't affect the most or least censored countries lists of this year.
After knowing about these notable freedom research institutions, let's get into the key part of this post – the most and least censored nations picked by them one by one.
FAQs
1. Is VPN Legal to Use?
It depends on where you are and what you've used VPN for.
If your locality is US, UK, Australia, Canada, New Zealand, or similar nations that permit VPN usage, you are free to get it for web browsing. Some countries like China, Russia, Iran and UEA just partially ban VPNs since they take government-approved VPNs legally. Undoubtedly, a portion of most censored countries take all VPNs illegal and people are forbidden to use VPN at all, such as North Korea, Iraq, and Turkmenistan.
Then even when you are in a VPN-legal nation, if you perform any things against the native laws with VPN, surely it's illegal. (>> See more details on is VPN legal or illegal)
2. Is VPN 100% Safe?
Nobody can ensure you a 100% safe-to-use VPN and even the very top VPN provider NordVPN and big tech companies experienced data breach things. In other words, utilizing a VPN can level up the privacy and security of online activities, but it doesn't mean it's 100% secure, especially when you pick a free or small VPN. (See also: Are VPNs Safe, How to Choose a VPN)
Exercise your rights to privacy in digital age!
Get PandaVPN
7-day money-back guarantee