Get the Best-value & Cheap VPN with Affordable Monthly Cost (<$2.5)
Vic Knott
2022.10.27
VPN App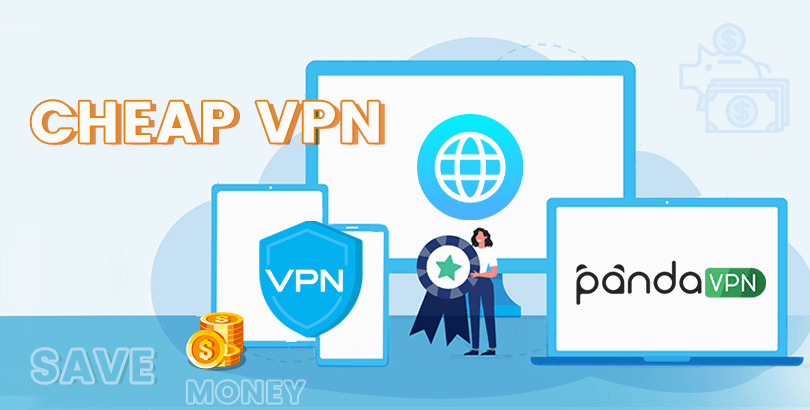 If you are looking for a best low-cost VPN for Firestick, Netflix, iPhone, Android, PC, torrenting etc., you've come to the right place because some cheapest VPN applications with reliable performance and security are shared here.
More than two decades ago, since the development of PPTP protocol in Microsoft, here came the birth of VPN tech, and then some big firms started to leverage it to realize many internal goals. Not until 2005 did the very first consumer VPN emerge, and nowadays tons of users get used to being online with a VPN to safeguard anonymity or defeat various Internet access restrictions with ease, including many average users with not so much budget on it.
Is there any really cheap VPN to save money with great functionality? How much does a good-to-use but not expensive VPN cost on average? When selecting the best budget VPN, what factors should you consider? After finishing this post, you can find all the answers to those questions. If you are looking for a quick VPN recommendation, please get PandaVPN starting at $2.49 per month.
Is Cheap VPN Worth a Try? Why?
Not all inexpensive VPNs are good options to spend money with because many of them don't offer good value as expected. On the contrary, they tend to attract users' attention only with the low-priced tag. So the conclusion is that only those best-value cheap VPNs with great feature and security are recommended to pay for.
If the VPNs only cost less but are hard to operate, have only a few VPN servers and server locations, provide slow limited connection speed (or the connection is not stable at all), don't work for your device, record your logs, or so, are you willing to get them to save money? The answer must be a big "NO". In view of this, let's get together to check out some key points you must take into consideration before subscribing to any VPN.
What's the Average Price of VPNs? What Price Is Actually Cheap?
Through real investigation and also according to the data of unprofitable organizations and top VPN review sites, although as the "the longer subscription one pays for, the cheaper price he/she will enjoy" rule goes on, the VPNs averagely cost about:
– $11-$12 per month for the 1-month plan
– $4-$6 per month for the 1-year plan
– $2.5-$4 per month for the 2- or 3-year plan
That's to say, as long as the price of a VPN is below the bottom line of each average price above, users can take it as a cheap or say inexpensive subscription. To avoid any VPN down or runaway cases, we suggest all users not to subscribe to the plans longer than 1 year for the first time unless you've already used it for years.
Criteria to Choose a Best Value VPN
If you are a newbie and don't know that much on how to choose a VPN at low cost, please read on to remember the 7 most crucial things. (More detailed elaboration can be found in the following sections.)
Simplicity

: the VPN should have a clean interface and be simple to control.

Great server network

: minimum 1000 servers in 50 countries & support streaming & BitTorrent.

Fast & throttle-free

: 5Gbps or faster server without any bandwidth or connection speed limit.

Modern VPN protocol & encryption method

: support at least one first-tire VPN protocol like OpenVPN and adopt strong encryption algorithm.

Privacy-first

: Don't save connection & activity logs, nor based in an intelligence alliance country.

Tech support and refund

: 7*24 tech support & minimum 7-day money-back promise

Advanced features (optional)

: whether there're extra features like split tunneling, kill switch etc.
Best Cheap VPN Pick, with In-depth Reviews & Full Price Info.
Based on the criteria listed above, a few VPN applications stand out from the crowd. Please keep reading to find what suits you most and try it immediately without worries.
VPN
Monthly price
Servers
Based in
Support/Refund
Free Trial
PandaVPN
$2.49 (buy 1y get 2y)
$3.99 for 6-month plan
$6.99 for 3-month plan
$9.99 for 1-month plan
3000+ servers in 80 countries & 170 locations
Seychelles
7*24👨‍💻 | Y
Y
Ivacy VPN
$3.99 for 1-year plan
$9.95 for 1-month plan
5700 servers in 69 countries & 87 locations
Singapore
7*24👨‍💻 | Y
N
PureVPN
$3.24 for 1-year plan
$10.95 for 1-month plan
6500+ servers in 78 countries & 96 locations
the British Virgin Islands
7*24👨‍💻 | Y
N

* Note: Since some VPNs don't match every given standards of a good low-cost VPN, they won't appear among the list. For example:
– Mullvad costs €5 ($4.98)/month for all plans, however, there are only 890+ servers in 39 countries, plus some servers are only 1Gbps, so you can't find its name here.
– Although AtlasVPN is priced at $3.29 for a 1-year plan and $10.99 for a 1-month plan, it's registered in the United States – the leading nation of 5-eye alliance, hence there's no place for it on the table.
– The same thing happens to VPN Unlimited as the headquarter of its company KeepSolid is the New York City of the US.
– Another cheap yet American VPN is IPVanish, which only requires $3.99 for the first year plan and $10.99 for a 1-month plan, and has over 1900 servers in 75+ different countries around the world.
◆PandaVPN◆ Best Overall Cheap VPN for Netflix Streaming, Torrenting & Bypassing Geo-blocks
PandaVPN is a 100% budget-friendly VPN option for the general public, which not only brings customers about 4 plans from 1 month to 1 year, but all of those plans also are economical.
From the comparison table above, it's easy to draw that PandaVPN has fewer servers than the other two whereas it covers most nations and locations. That said, you can hide original IP address and get virtual IP from more places throughout the world, bypassing geo-blocks and accessing more (Netflix/Spotify/Steam) streaming libraries, playing online games with more local gamers, visiting more local websites to acquire information, do marketing investigation, download torrent files, and enjoy local discount with ease. 10Gbps servers can process the data, especial large file uploading and download,  efficiently and bear more users at the same time.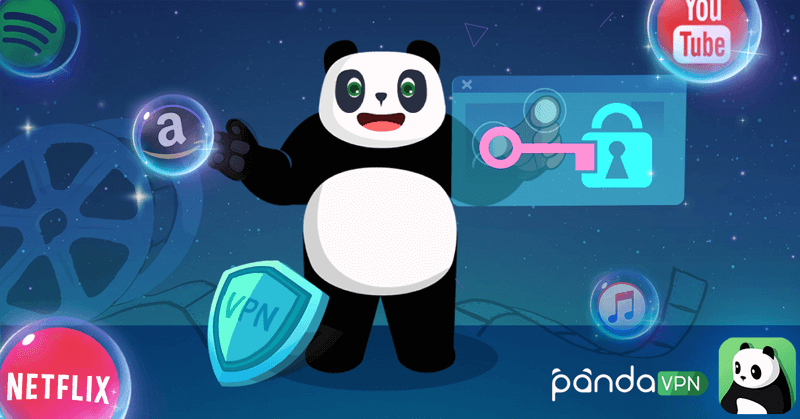 PandaVPN supports the first-in-class OpenVPN and WireGuard VPN protocols to ensure a good performance between speed and security (245-bit ECC encryption works together with them to improve online safety further). In addition, PandaVPN has developed another (untitled) protocol to help users in China circumvent the Great Firewall/GFW. If you are in or are going to China for travel, business or study, PandaVPN is currently the most trustworthy VPN (many top-ranked VPNs become unavailable in China in late 2022 including NordVPN).
Beyond that, PandaVPN has many advanced features to meet various needs, like smart connect/mode, split tunneling, multiple connections, ad-blocking, blocking malicious websites, DNS forwarding, Mock GSP Location, Display Network Speed, Dedicated IP, flush DNS, etc.
Pros:
– Smart connection enabled, easy to use
– More cheap VPN plans (including a risk-free FREE trial)
– IP masking and Wi-Fi connection protection
– Servers from more countries and locations
– Support Netflix, Hulu, Disney+, HBO, Spotify, ESPN, and many more streaming platforms
– Dedicated servers for BitTorrent and game
– 10Gbps & IPLC servers with no bandwidth/traffic limit, fast speed with no lag/low ping
– Multiple stellar VPN protocols and encryption tech
– Many advanced features incl. split tunneling and DNS forwarding
– Worldwide languages supported
– 7×24 tech support
– 7-day money-back
Cons:
– Only compatible with Windows, Mac, iOS, Android (TV), and Linux
– 3 devices connected simultaneously by default

☛If you're new to this VPN and have an Android phone or tablet, you can try its PandaVPN for Android totally free by downloading and installing it on your phone directly, then an auto sign-up and sign-in will deliver you a 3-day free trial at once. During this process, you don't even need to create account, bind email address/band card/credit card, or even pay for this.
◆Ivacy VPN◆ Best Affordable VPN for Firestick, Router etc. with Free Password Manager
Ivacy VPN from Singapore is the second most recommended low-pricing VPN for small-budget people with many different smart devices to run VPN or who want to share the VPN with family or friends.
Absolutely, this VPN is compatible well with Windows, Mac, Linux, iOS, Android (TV), Amazon FireStick, Kodi, Router, Huawei, Xbox, and PlayStation, and has extension versions for the most prevalent. In other words, you can leverage it for general anonymous web browsing, set it up on the router to share with users connected to the same network, and unblock Netflix with it to watch Netflix US on big-screen TVs. Up to 10 devices can use the same VPN account at the same time to view the web or enter into restricted content secretly and safely.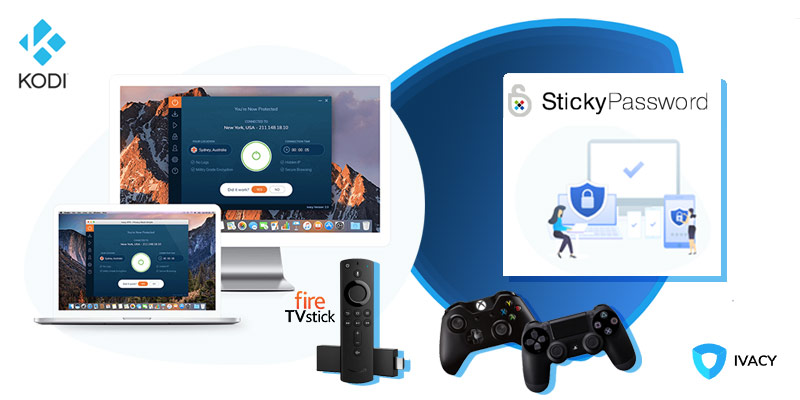 Ivacy VPN deploys many protocols to make the connection more flexible, WireGuard, OpenVPN, PPTP, L2TP, SSTP, IKEV, and IPSEC, just to name them all. Plus the 256-bit encryption, logging-free policy, internet kill switch, IPv6 leak protection and so on, it has done its every effort to secure people's online security.
Pros:
– Smart Purpose Selection
– Support many mainstream platforms (10 multi-logins)
– Give StickyPassword Manager free
– Fast streaming with no throttling
– Multiple VPN protocols & 256-bit AES encryption
– DDoS protection, real-time threat detection for safe downloads, IPv6 leak protection, kill switch, split tunneling
– No-log policy
– Worldwide languages supported
– 7×24 tech support
– 30-day money-back
Cons:
– No totally free trial ($0.99 for a 7-day free trial)
– Server transfer speed unspecified
– Some claim there's speed is below the average
– Don't have self-developed protocol
◆PureVPN◆ Best-value Cross-platform VPN with Massive Servers and Fast Speed
PureVPN is a VPN with the best-value thanks to the wide device support, upgraded fast server, vase network, and all-sided security protection manners.
Actually, it was once based in Hong Kong for a long time and then moved to the British Virgin Islands in 2021 as the team officially claimed that the new jurisdiction "helps us in delivering on the promises we've made to our customers". For privacy-centric people, PureVPN is a good choice with stunning features while charging less than other TOP VPNs like ExpressVPN and NordVPN. Many advanced features within expensive VPNs like split tunneling, kill Switch, WebRTC/IP leak protection and similar can still be found in PureVPN. Also, PureVPN performs zero-log policy which has been audited by KPMG twice. In August, 2021, PureVPN announced the "Always-on Audit" project to give KPMG the right to audit the VPN product at any time as it wants.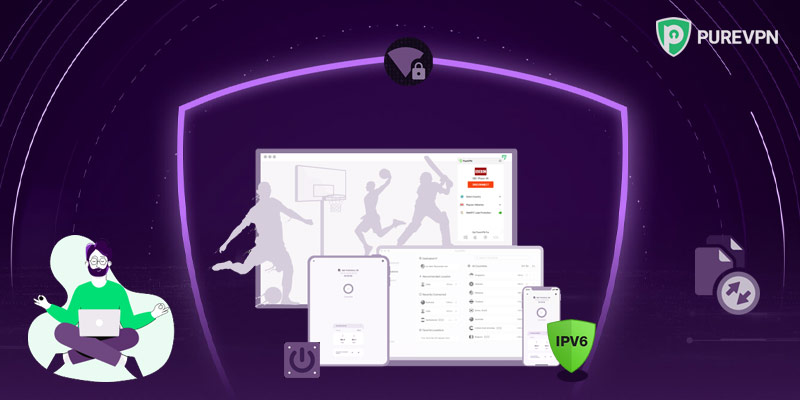 How about the content-unblocking capability of this privacy-first VPN? As a matter of fact, PureVPN can be used as a P2P VPN for fast and safe file sharing, as a streaming unblocker to bypass geo-restriction for better entertainment, as well as a website unblocker to access any restricted web pages effortlessly.
If you are from an area with satisfactory net freedom, it's not a big deal that PureVPN doesn't own a VPN protocol itself. Nevertheless, if you are in a region with heavy censorship, every time the national blocking goes up, the VPN with popular VPN protocols like OpenVPN is more likely to be the target to crack down upon.
Pros:
– Cheap VPN plan for 1 year
– Support all common PCs, mobiles, routers, browsers gaming consoles, and smart TVs (10 logins allowed)
– Anonymous VPN, protect Wi-Fi connection
– Large server network, many for streaming, P2P, VoIP etc.
– 20Gbps high-speed servers, no bandwidth cap
-Support many VPN protocols including OpenVPN, WireGuard, IPSec, IKEv2, and L2TP.
– Kill Switch, WebRTC/DNS/IP Leak Protection, etc.
– No-log policy
– Worldwide languages supported
– 7×24 tech support
– 31-day money-back
Cons:
– No free trial without paying ($0.99 for a 7-day free trial)
– No VPN protocol developed by itself
– It may be blocked in certain most censored countries
Factors to Consider When Choosing the Best Value VPN Service?
If you are a newbie and don't know that much on how to choose a VPN at low cost, please read on to remember the 7 most crucial things.
1. Simplicity
Every software is inherently complicated, however, with the efforts of developers and product managers, it ought to be as simple as possible to guarantee the users can handle it within the shortest time. If the nature of cheapness is bound to present customer a generic VPN program, then an intuitive elegant interface with newbie-friendly setting by default will help half the work with double results.
2. Great server network & support for streaming/torrenting
In theory, the more servers a VPN has and the more places the servers cover around the world, the more choices you are given to change the virtual location on the web, thus getting a cheap VPN with a large server network is quite ideal. But considering the cost of server maintenance will increase as the server number grows, we suggest you'd better set a bottom line for low-cost VPNs, like: 1000 servers + 50 countries.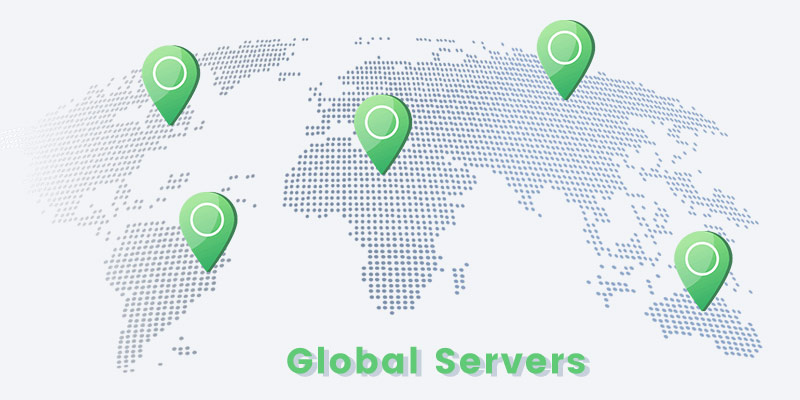 Also, make sure the most popular and needed places are among the VPN's server list, e.g the United States (hot and for Netflix US maybe), Iceland (one of the nations with best net freedom), Estonia/Canada/France/Germany (free & popular too), and the regions near where you are located in currently.
Not all VPN serves enable users to do streaming,  torrenting, and similar things. Only when a VPN clearly claim that it has servers for Netflix-and-alike streaming and torrenting does it worth more of your money for that.
3. Fast & throttle-free
Connection speed matters, especially when you are a streaming service enthusiast, a binge-watcher, a (cross-server) gamer or a person who usually downloads torrent files. If the VPN speed is too bad universally, even when you select the nearest server at non-peak-hour with less pings, two root causes are for sure: either the server is so-so or the VPN provider throttles the speed.
You have to know that VPN speed is affected by many factors, you'd better try and test the VPN connection speed for different servers and times with free testing tool like speedtest. The higher download speed, the less pings, the better.
It's easy to draw that a best value inexpensive VPN would better not only has fast VPN servers (rather than old slow 1/2.5 Gbps servers), but also runs without speed limit set by the VPN provider. As a result, we suggest the basic standard for this aspect is: 5Gbps server + 250Mbit/s download speed.
4. Modern VPN protocol & encryption method
Although the encrypted VPN tunneling tech makes VPN apps safer than proxy services, different VPN protocols and encryption techs work together to determine how safe the VPN really is. In certain most censored countries like China, what VPN protocols the VPN use will decide whether it by beat the nationwide firewall or not.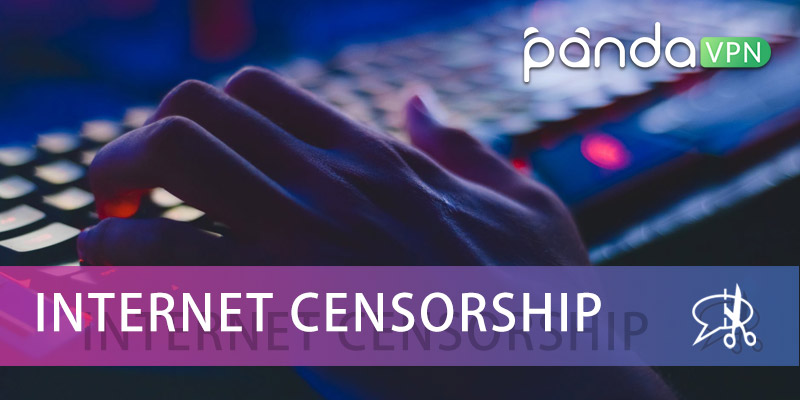 Currently, a quality VPN will to a large degree support at least one first-tire VPN protocol like OpenVPN and adopt strong symmetric or asymmetric encryption algorithm, such as AES and ECC.
5. Don't save connection & activity logs
If you secure your personal data a lot, don't choose cheap VPNs that keep your logs because they might make profit by selling them to advertising agencies, hand them over to other parties, or increase your risk of being the victims of data breach. Therefore, the VPN with "no-log policy" is preferred. If not, please ensure your connection sessions and online activities won't be documented locally.
What's more, it's also a privacy risk if the VPN provider comes from any member country of known intelligence alliances like 5/9/14-Eye alliance or from the country with strict internet censorship like China and Russia.

6. Tech support and refund
Being cheap doesn't mean bad customer support or refund policy. Instead, regardless of what price the VPN is, every mature and reliable VPN provider is obliged to grant its subscribers the professional technical support and acceptable return and refund policy. On one hand, it's ideal for the support team to build a comprehensive knowledge base for problem solving with optimized support process and enhanced self-service platform. On the other hand, obtaining a refund guarantee with a reasonable time for the full money return gives customers trust and confidence to take the very first step for the VPN at inexpensive price. In short, you're suggested to choose VPN with 7*24 tech support & miminum 7-day money-back promise.
7. Advanced features (optional)
Pricing a product is complicated since the price tag is influenced by many things, say the service itself, the selling mode, the demand curve, the prices of competitors, the customer value etc. But anyway, the product is always the key. Besides what we've mentioned above like UI, servers, protocol, encryption, and zero-log, what makes the VPN a solid one is advanced functions, like split tunneling, kill switch, dedicated IP, ad-blocking, multiple VPN connection, private DNS, internal speed test and so forth.
It's easy to understand that the more advanced features a VPN has added internally, it theoretically costs more.
Best Cheap VPN FAQs

Are expensive VPNs better than inexpensive VPNs?
Judging whether a VPN is good or bad simply by its pricing is one-sided. We've summed up some essential factors early in this post to help all beginners know if an low-cost VPN is worth a shot. If the VPN satisfies most or all of the conditions yet still has economical pricing, why not quit the chance to save money (unless you don't really need to)?

What's the cheapest VPN price?
If we ignore the software quality, the plan's duration, and for monthly price only, the cheapest one is about $1.19 per month for a 5-year subscription. And the cheapest 1-month subscription is from MULLVAD VPN –€5. A few VPNs like VPN Unlimited even roll out lifetime plan at $159.99. VPNs are not same with other productivity software that can work normally even without further update, as long as the VPN servers are down and out of maintenance or the company goes bankrupt, the VPN turns into nothing useful. This way, you will have seek an alternative to pay once more. So, think twice before purchasing the long-lasting or lifetime VPN plans.

More ways to get relatively cheaper app of VPN
Under the following circumstances, you can consider to get a cheaper price by:
– Joining holiday promotion to have more discount
– Obtaining VPN coupon code to get extra discount
– Using your student role to have educational discount
– Buying the VPN that supports multiple connection with your friends, roommates etc.
– Inviting others or being invited by a VPN subscriber to buy the same VPN to earn extra VIP membership
Exercise your rights to privacy in digital age!
Get PandaVPN
7-day money-back guarantee