Android VPN Download: Get Best/Free VPN APK for Android (12/11) Phones & Tablets
Vic Knott
2022.10.22
VPN App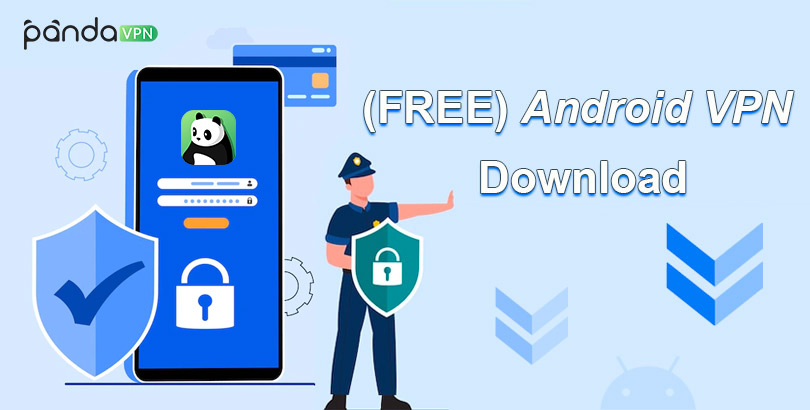 Get a safe Android VPN downloaded and installed on your Android devices to shelter your privacy. You can do VPN free download for Android on Google Play or by clicking the direct VPN APK link shared in this post.
Currently, many platforms have built the VPN client in to help users set up VPN by themselves. So do the Android system. It adds support for VPN apps since Android 4.0 in late 2011, thus as long as you get available VPN information like server location or installed a ready-made VPN app, you can enjoy the VPN connection easily.
If it's too hard for you to set up a VPN manually or the internal VPN really disappoints you with the poor connection speed or stability, the easiest way out is to download a good VPN app for Android. This way, you don't have to seek for VPN information or be worried about encountering any connection or other problems.
Best VPN for Android Free Download (Incl. APK Download)
We recommend you to download PandaVPN – an easy, simple, fast, and secure VPN APK for Android mobile phones & tablets running Android 12/11/10 and other versions above 5.0, Pie and any other version above 5.0.
PandaVPN offers 3-day free trial for all new users, so no matter what brand your Android device comes from, say Samsung, OnePlus, Google Pixel, all new users are lucky to have the free trial without account creation, nor requirement on email/card binding. It's truly risk-free to try this stellar Android VPN without cost. Get it right now to be anonymous and secure online and access the internet freely. For Android TV users, please go to Android TV VPN download page for more details.
Google Play Downloads: 10M+
Google Play Rating: 4.4/5.0 (reviewed by 117k users)
50-Million Users Worldwide Choose Panda as of September 2022
Review from Cassandra Minamoto:
★★★★★ February 11, 2022
"This VPN service is economical with the lowest price I have ever seen. Everyone can change his IP to the countries in the list of the App. A nice feature is stable connectivity with services, about 70 percent of my network. It is pretty fabulous."
Review from Rpoint:
★★★★★January 9, 2022
"I am here rewriting my review today because i think it deserves more than the few words i had for it 3 years ago. I have to travel a lot for work and some of the nations I go to (mostly china) give no access to most of the sites i use. I have tried many services, free and paid, the working ones were."
Review from A Google user:
★★★★★ December 30, 2021
"I have to change to a different location twice a week due to my job, I have been using it for 6 months now and I feel very satisfied with it. At first I had to learn how to use it, but once I figured it out, everything ran smoothly. The customer service team is very responsive and very helpful. Thank you for giving me peace of mind."
How to Download & Install a Free VPN App on Android

Step 1. Download & install
Download PandaVPN's Android APK from this page or its package from Google Play, and then install the VPN client on your Android gadget as usual.
Step 2. Sign In
Sign in automatically with the free trial account Panda gives to you. If you are not a new user of PandaVPN, you will have to create an account with a plan subscription on purchase page.
Step 3. Connect
Swipe up the button to smart connect to the fastest server immediately. Alternatively, you can pick any target server manually to make the connection happen.
Why You Need to Download a Safe VPN for Android Phone/Tab
Be Secure with Public Wi-Fi Hotspots
It's highly risky to connect smart devices to public Wi-Fi networks because they are the heavens for hackers and snoops to attack devices and steal information. What we can do to enhance the network security is to get a VPN app in case any of you become a prey. VPNs beat other types of tools thanks to the unique tunnel tech and built-in encryption, which are capable of coding all of the traffic and data to prevent it from being accessed by hackers.
Hide Your IP and Conceal the Identity
Not only hackers, but also many other parties are interested in your real locations, online actions, and personal information, for instance, the ISPs, governments, advertising agencies, network administrators from schools, companies, and so similar. With a riable VPN for Andriod free download, you can hide the IP address and stay away from those monitoring and tracking, becoming truly "private" and "incognito" than you have ever been.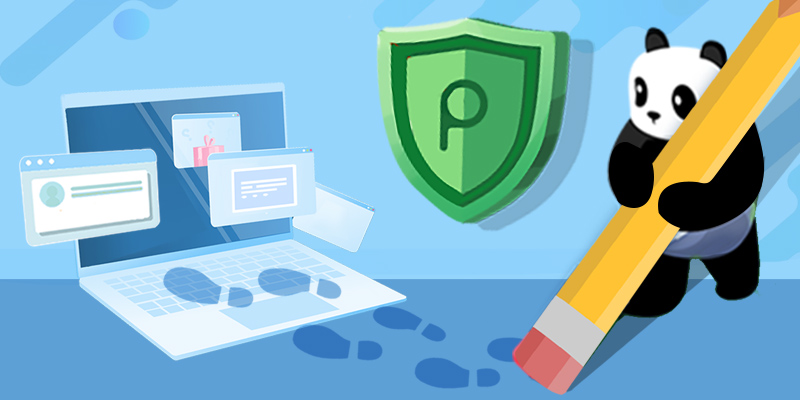 Beat Geo-blocking and Access More Content
Geo-blocking affects plenty of people around the world. It's a common tactic leveraged by streaming and broadcasting platforms to protect their licensed or copyrighted content based on regions, and also by other regulators to filter "improper" things. To bypass it on Android, you will have to get a VPN free download for Android to mask your IP address and disable the geo-blocking initiators to know your IP, saying goodbye to the restriction and accessing any favorite movies/TVs while going aboard, etc.
Get Around Bandwidth Throttling
Your ISP throttles your internet traffic for many reasons including heavy bandwidth usage (e.g playing PUBG/MLBB games, watching HD (Netflix) movies, and downloading files frequently) and server overload. If you have no plan to alter your ISP, simply go on the best VPN for Android free download and set it up on your devices like Samsung (Galaxy), OnePlus, Xiaomi (Mi/Redmi), Vivo, iQOO, Asus, Google, Amazon (Fire),  Lenovo (Yoga), and many more to circumvent the data throttling as easy as A-B-C.
Get Panda Android VPN Download to Embrace All the Features
| | | |
| --- | --- | --- |
| ① Smart Mode for Global Servers | ② Vigorous VPN Encryption | ③ Privacy Protection |
| Smart mode helps you auto-connect to the fastest server. 3000+ fast servers in 170+ locations are offered for accessing the global internet now. | Multiple strong VPN security protocols and the most advanced ECC encryption are supported by this best Android VPN to stop the prying eyes. | With a 0-log policy, PandaVPN won't log your locations, browsing histories, and other types of personally identifiable information. It is also available to mock the GPS location. |
| ④ Unlimited Bandwidth | ⑤ Split Tunneling | ⑥ Ad-blocker |
| Get ultra-fast unlimited bandwidth & smooth experience with streaming services, games, etc., reaching up to 10Gbps connection speed. | Routing and encrypting necessary applications/traffic through the VPN only, you will get a better connection performance. | With the internal ad-blocker on, you can have a no-advertising environment while watching movies or other videos on the web. |
| ⑦ Multilingual Interface | ⑧ Connect Multiple Devices | ⑨ 3-Day Free Trial |
| PandaVPN for Android supports 12 languages incl. English, Chinese, Russian, French, Indonesian, Korean, Japanese, Turkish, and Arabic. | It supports iOS, Android (TV), Windows and Linux, you can connect your own several devices simultaneously or share the service with your family, housemates, etc. | No need to create accounts, any new Android users are given a 3-day free trial of this premium VPN. It's also risk-free with a 7-day money-back guarantee. |
Best (Free) VPN for Android Free Download Recommendations
There are hundreds of Android VPNs in the market, and you can easily find them from Google Play store or via the search engine. To save your time on selecting a suitable VPN for Android, we've picked several good-to-use and popular applications for your reference, including feature-rich, cheap, stable, and router-friendly ones.
#1 PandaVPN
PandaVPN is a new entrant in VPN market, but it soon gains it fame thanks to excellent performance in many most censored countries from Asia, Middle East and other areas. Currently, it sets up more than  3000 servers in 80+ nations and 170 locations on the earth, all of which are grouped clearly as of regions or specific usage like torrenting, gaming and streaming.
PandaVPN secures user experience, thus it not only adopts first-in-class protocols (e.g. OpenVPN and WireGuard) and optimizes its own VPN protocol on Android continuously to ensure the most possible stable connection, but also leverages ultra-fast (10Gbps) servers and zero-log, delivering throttle-free speed and 100% privacy protection.
3-day free trial without registration, purchase, or credit/bank card binding. Auto-sign-in after the installation for every new users.
#2 ExpressVPN
ExpressVPN is a leading VPN service with excellent reputation across the world. This premium app is often regarded as an expensive one, but it really deserves the price thanks to its huge network in 94 countries,  strong VPN encryption solution (AES 256-bit encryption & next-gen ExpressVPN-developed Lightway protocol), and great compatibility with various devices like mobiles, computers, routers, gaming consoles, and web browsers.
With ExpressVPN, you can access any web content freely and privately, stream and watch favorite films & TV series fluently, play mobile games with foreign servers at will. ExpressVPN puts more efforts on privacy protection, so in some heavily censored places, ExpressVPN may be unstable in politically sensitive time. (Note that ExpressVPN, plus PIA VPN, CyberGhost VPN and ZenMate VPN are belong to Kape – a digital security software provider.)
#3 NordVPN
NordVPN is another top-quality Android VPN with over 50M Google Play downloads in total since being released in 2016. This feature-packed VPN allows anyone with Android-6-or-later-based phones or tablets hide and alter IP address, get rid of geo-blocking, shield the online behaviors, and enjoy the internet as fast as it should be. In addition, the internal Threat Protection Lite tech adds an extra layer to your cybersecurity for the ability to fight against malicious sites or so.
NordVPN has over 5500 servers in 60 countries now and performs no-logs policy. You can one-click connect to any target server smartly.
#4 Turbo VPN
Turbo VPN is an unlimited VPN proxy that has a large user base (over 118M downloads on Google Play). It has over 21,000 servers in 45+ countries around the world, with which you can unblock and visit any website, use any (social) app, watch streaming files, play hot mobile games and do other similar things  easily. Still, being anonymous online helps safeguard your personal information and sensitive data, protecting them from being tracked or even stolen for further data leak or financial loss.
It offers free trial chance for all users, but according to the reviews on app store, it seems the free version doesn't work fast and stable.
#5 VPN Unlimited
VPN Unlimited from KeepSolid is a hot-searched VPN software for Android gadgets. Despite it only provides 500+ servers covering 80 locations, they are adequate for meeting the requirements of most common users, be it unblocking apps, getting around internet throttling, private browsing and other similar things.
If you don't care about that VPN Unlimited is based in member country of the Five Eyes Alliance that may collect and share your data as intelligence, you can try this well-trusted Android VPN from KeepSolid, an international company specializing in online security and privation protection productivity.
Android VPN Download FAQs
Q: How do I get VPN app download for Android?
You can either download the Android VPN APK of PandaVPN on this page or be directed to Google Play and go ahead with a one-click download and install.
For the very first time using PandaVPN, this Android VPN app will have you log in automatically and offer you a 3-day free trial. When the free trial ends, you can order a plan for continuous VPN service from use.
Note: Huawei users can also search "PandaVPN Pro" or visit this link to download it from Huawei AppGallery. XiaoMi users are suggested to get the download from Google Play.
Q: Is there a totally free VPN for Android?
Yes, there are many free VPNs for Android APK that claim themselves as completely freeware, such as TunnelBear VPN, Turbo VPN, and Proton VPN. You can search and explore the real features and performance one by one on Google Play because most of them do have several servers only, set data restrictions per day/month, limit the connection speed, and show you advertising pop-ups. To a large degree, you won't fail to connect them during peak hours. If the the free VPN APK doesn't born for promoting premium service, then you'd better think about the purpose of it, whether it's safe to use, and will the VPN operator collect your personal information? (Check Are Free VPNs Safe?)
As mentioned above, the PandaVPN Pro version provides a 3-day free trial for all. If you haven't installed PandaVPN Pro on your Android phones or pads before, download it to enjoy this quality Android VPN for free.
Q: Does Android have a built-in VPN?
Android has a built-in VPN client to help set up PPTP, L2TP, IPSec, or L2TP/IPSec VPN type with PPP encryption. You can find it under Settings -> More Connections -> VPN and add VPN network with server address.
If you don't have the server link to set the VPN up, just get an Android VPN app like PandaVPN to conduct a one-click VPN connection.
Q: How do I turn on VPN on Android?
Once you've installed Android VPN app, sign it in to your digital account. Then, tap the button on the main interface to connect to the VPN server immediately. That's everything that you will do wo turn the VPN on. No complex configuration or related knowledge on VPN operation required at all.
Q: Why I'm unable to get premium VPN?
Users in certain most censored countries like Iran might come across this problem and are left no chance to buy VPN successfully. If you happen to be one of them, you can only get some 10% free VPN to use like PandaVPN Lite for Android and PandaVPN Lite for iOS.
Exercise your rights to privacy in digital age!
Get PandaVPN
7-day money-back guarantee