How to Choose A VPN? 10 Must-Have Criteria for Beginners
Vic Knott
2022.05.20
Articles & News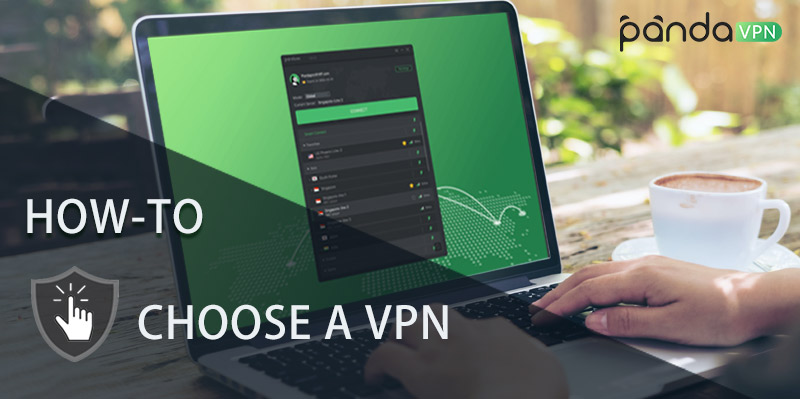 If you are ready to go for a VPN program to be anonymous online, protect your sensitive data, and unblock geo-restricted content, this VPN selection guide should be your must-read.
With more and more people paying attention to Internet privacy & security or involving themselves in the pursuit of online freedom, VPN has become a smash-hit, suddenly being everywhere and owned by many tech geeks and newbies as well. Then among the plethora of VPN programs, who's the best or say the most suitable one for you? Choosing a piece of handy and high-quality software is not always easy. So is how to choose a VPN. That's where this post comes in to represent multiple selection standards for your reference.
Simple VPN explanation first!
VPN, which you can also call virtual private network, is a tool that transmits everything by establishing an encrypted tunnel during your smart device and web server, acting as an intermediary to secure your traffic and data. During the transmission, your initial IP address will become invisible and the new IP assigned by the VPN server will be used for all network activities. Hence, neither the ISP, government, network manager, nor hacker would trace you via IP anymore because you are now invisible and safeguarded online. What's more, the geographically prohibited content turns accessible as long as your new IP location is friendly to them.
Now 10 factors to consider on how to choose a VPN service.
1. VPN's server locations must contain your target one
To catch more eyes of VPN searchers and showcase their server-supported countries and regions, VPN providers tend to tell us the exact total numbers of servers, available countries, and location details, some of which even clearly list the detailed names and lines on the official sites.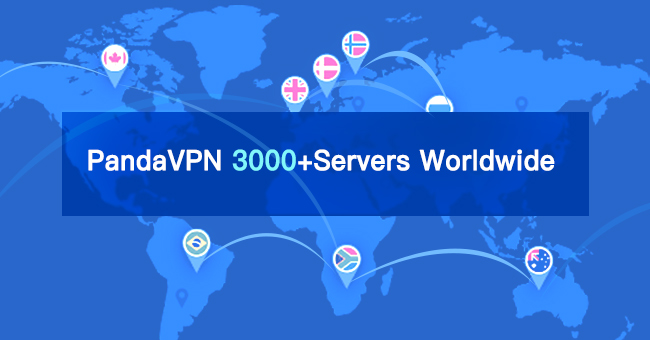 Generally speaking, users prefer to choose the VPN with more geographic locations & servers because it will deliver them more (IP) options to pick from. Of course, you should make sure the most preferred locations you will frequently use must be included in the VPN servers list, especially when the place is not a "big country/region".
2. The VPN should obtain a fast and stable connection
A fast and stable connection is definitely one of the most important things for a stellar VPN. If possible, you are suggested to try the preferred product for a short period of time, at different times of the day, on both midweek and weekend, and test possibly more locations you'd like to locate yourself in. The United States, Switzerland, Iceland, Panama, and Romania, just to name a few.
One thing you should know is that the speed fluctuation of a VPN is quite normal because the VPN speed is affected by many aspects jointly, such as server location, server load, traffic routing mode, VPN protocol, data encryption level, the speed limit from ISP, anti-virus software and firewall environment, etc. If your location (e.g China, Russia, Iran and Syria) has strict internet censorship, the real-time censoring condition also has a great influence on VPN's performance. Some servers may even not work anymore.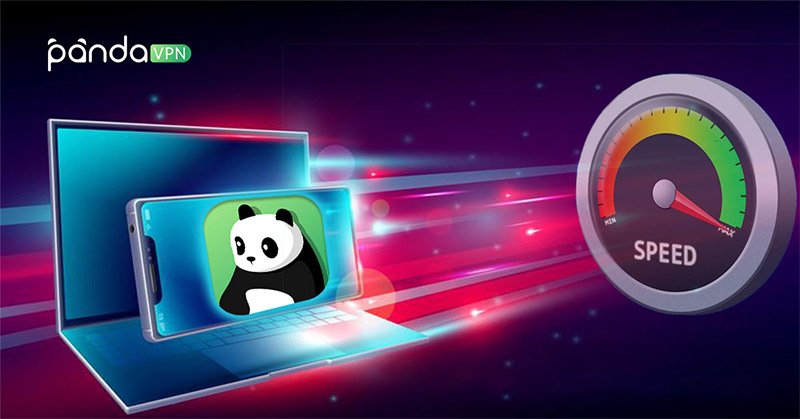 Most often, the VPN will remind the speed of each server for reference. If you think it's not accurate, just leverage related speed-testing tools such as SpeedTest.
3. Your commonly used smart devices are supported by VPN
Confirm the VPN software supports your device. Theoretically speaking, high-quality VPNs usually have a wide support range of machines and systems, the former of which include mainstream computers, notebooks, tablets, mobile phones, gaming consoles, smart TVs, routers, etc., while the latter include Windows, macOS, Linux, ChromOS, Android, iOS, Windows Phone, etc. In addition, some VPNs also have plug-in versions, allowing you to install it directly on Chrome, Firefox or so.
Of course, if not necessary, you don't have to pay much attention to the platform quantity a VPN accepts. It's OK once your device or devices are on the list.
4. Check the maximum devices for simultaneous connection
For users who need to have multiple devices run with VPN at the same time, or your home member will share the same account, you should seek help from an app permitting multiple connections at one time. Most VPNs do have such a feature, and since the maximum number varies from one to another, you'd better find the details from the official text. Considering quite many "big" families or corporations need VPN services, some vendors provide plans for enterprise at customized device numbers.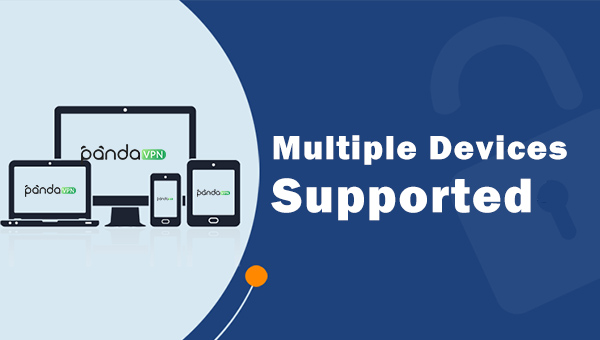 5. Traffic & data should be highly encrypted and not logged by VPN vendor
Although all authentic VPN services in the market encrypt the traffic transport, the encryption level differs a lot. VPN encryption is determined by VPN protocol and the actual symmetric encryption method together. For example, the encryption of PPTV is poor while the open-source OpenVPN is notable for its high level of security. What's more, certain VPNs even developed its own unique VPN protocol, the one that's claimed to be the "best VPN protocol". However, the actual performance cannot be verified because the non-open-source nature makes it impossible to be audited.
If the encryption through a VPN tunnel protects you against third parties like network supervision agencies, advertisers, and hackers, then the "zero log" policy is super essential to prevent user's data from being collected and reused by VPN vendors. If you, due to the particularity of your work or similar, need to handle important or sensitive information, you must choose a no log VPN.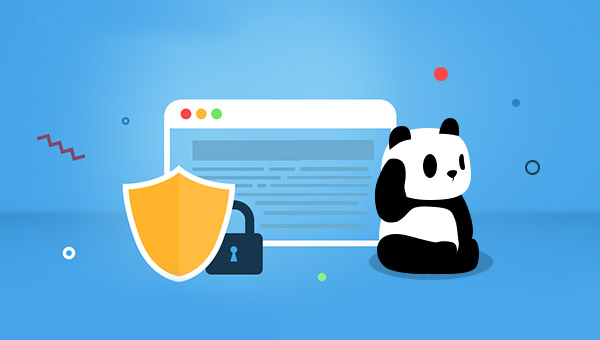 6. User-oriented software interface
As the medium of human-machine communication, the user interface matters a lot. An excellent software product must have simple, clear, harmonious color matching, and standout overall design. Otherwise, no matter how powerful it is, as long as users can't get it started quickly, the long tutorial reading will push you back.
For VPN app, since traffic routing mode and location selection are two main operations, it's extremely important for it to direct you to pick the more proper one in seconds. You can still try out a few more products to compare which is more suitable for your habit.
7. Extra toolbox makes a VPN even better
In order to upgrade the user experience and improve the power of a product, many VPN developers deliberately add some more functions, such as kill switch, split tunneling, ad-blocker, speed tester, multi-factor authentication, etc.
Since these are not top-concern factors, you can decide whether to choose the VPN pre-installed with them according to your own situation and demand. After all, the more functions, the more efforts the development team will deliver, so the price will be surely more expensive.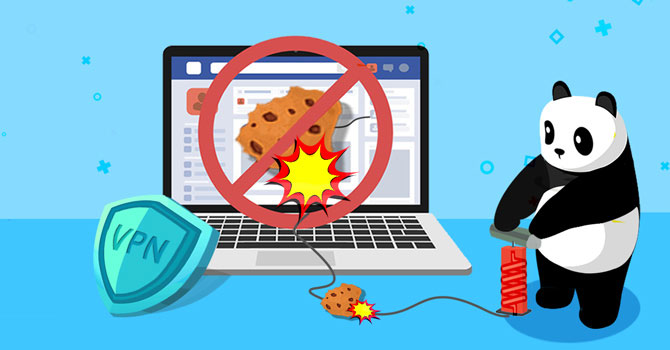 8. Instant and professional customer support
Only when the VPN vendor offers 7/24 customer service can you enjoy the all-day tech customer support and seek all the possible help on virtual private networks from them anytime and anywhere. Still, compared to e-mail support that may have a response delay, the instant chat service is more convenient and faster.
Customer service is particularly crucial for users living in heavily-net-censored locations(see top 15 most censored countries). That's because the domestic firewall and network environment in those areas are changing rapidly, and VPN services are often slow or disconnected all of a sudden. If there's no immediate reply from the VPN support team, most beginners usually have no idea what to do and how to fix it besides altering servers contentiously.
9. Appropriate purchase plan, price, payment and refund policy
As mentioned above, the price of a VPN is determined by software features. Beyond that, brand awareness, the developer's background, and the current marketing strategy, and the overall network condition all impact the final pricing. At present, the mainstream purchase plans include 1-month, 3-month, 1-year, 2- or 3-years. The longer the period is, the higher value you will get.
Payment methods of VPNs are becoming more diversified, too, including many credit card types, PayPal, UnionPay, WebMoney, Bitcoin, and more. Among all of these methods, you are informed that Bitcoin payment is the most secure one. Speaking of money, the refund policy deserves mentioning here. Many VPNs now have a 7-day or longer money-back guarantee. What's more, a few well-known VPNs like PandVPN still enable users to enjoy a limited truly free trial as long as they sign up for an account and log in.
10. Good Company Background and Reputation
The main purpose of most VPN users is to avoid network tracking and censorship, so the registration place of the VPN company is super important because it determines what laws the VPN needs to comply with. If the law of the registration country or region calls for to user information collection and sharing, if the place is anyone among the famous five-eye, nine-eye or fourteen-eye alliance, your web actions and private data are still be monitored and shared. So this is why many top-ranked VPNs are based in some niche countries.
Five-eyes Countries: United States, United Kingdom, Canada, New Zealand, Australia
Nine-eyes Country: Five Eyes countries + Denmark, France, Netherlands, Norway
Fourteen-eye countries: Nine-eye countries + Germany, Belgium, Italy, Sweden, Spain
Another thing you'd better don't miss when choosing a long-term VPN plan is searching and reviewing the general word-of-mouth texts from review sites (e.g TrustPilot and SourceForge), forums, social media, and communities. Only in this way can you discover the true user experience of VPN from another perspective.
The Best-Value VPN Recommendation in 2022
If you are overwhelmed by those rules on how to choose a best-value VPN, or you are so busy that there's no time to go on the selection at all, you can try the following best-in-class VPN bet that meets all of the 10 criteria listed above.
No matter you want to hide IP address to surf the internet anonymously, to transfer key messages or files in an encrypted way, to break through the geographical network restrictions and unblock banned websites, to perform simple daily web browsing/chat, to speed up games, to watch overseas 4K/HD streaming media, or to perform P2P For torrent download, you can always rely on PandaVPN.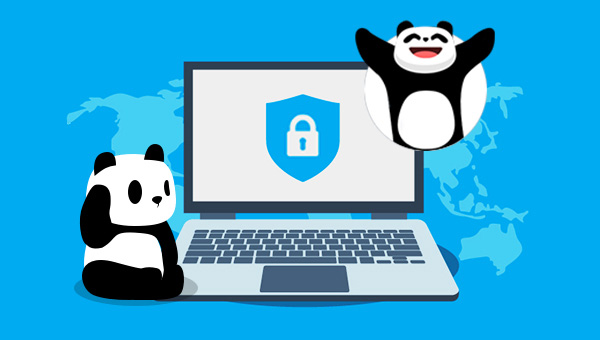 PandaVPN is a cross-platform VPN service with more than 30 million users worldwide. Currently, 3000+ servers placed in 80 countries and 70 locations have been deployed in total. Plus the patented acceleration tech, multiple-protocol support, the most advanced ECC encryption tech, and zero log policy, you can one-click upgrade your digital security without hassle.
Available platforms: Windows 7+, macOS 10.10+, Ubuntu LTS 16.04+, iOS 11+, Android (TV) 5.0+
Refund policy: 7-day money-back guarantee
Payment methods: PayPal, UnionPay, VISA, Master Card, Bitcoin, Alipay, etc.
Free trial: 3 days free trial for Android and 7 days for iOS
Exercise your rights to privacy in digital age!
Get PandaVPN
7-day money-back guarantee